Spoleto local institutions visit Italmatch plant
Spoleto Mayor Andrea Sisti and Deputy Mayor Stefano Lisci visited Italmatch manufacturing site and met Plant Manager Maurizio Fraschini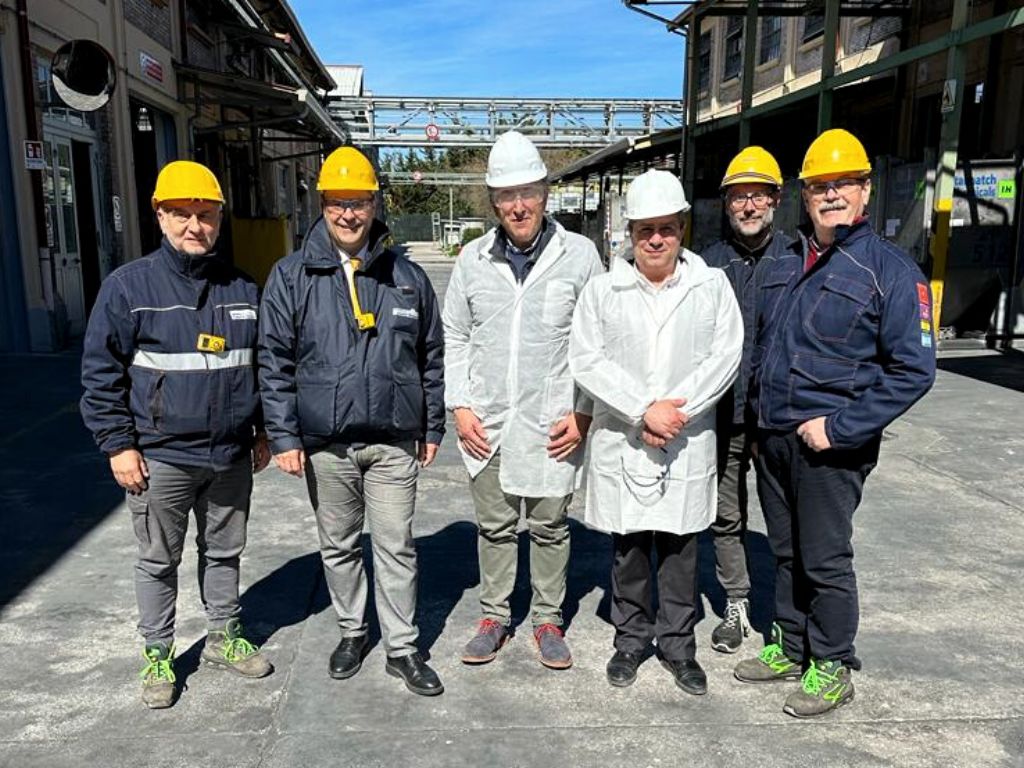 Spoleto Mayor Andrea Sisti and Deputy Mayor Stefano Lisci has visited the Italmatch Chemicals plant in the Umbrian town, where the Company was founded 25 years ago. The Mayor and Deputy Mayor met Plant Manager Maurizio Fraschini and Italmatch Team at the manufacturing site, which employs 76 people and is today a leading producer of innovative flame retardants used in everyday products throughout Europe.
Italmatch Chemicals journey began in Spoleto with the MBO by the company's management of the former SAFFA factory, which at the time produced raw materials for matches. Thanks to innovative research and development work, investments in innovation and major anti-seismic upgrades and adaptations, Spoleto plant is now a flagship for the Italmatch Group, which is present in 16 countries around the world with a total of 19 production plants.
"We are delighted to have welcomed the city's main authorities in this important year for Italmatch, which is celebrating its 25th anniversary" says Maurizio Fraschini, plant manager. "Our relationship with the city is important to us because, in addition to having employees who have been linked to the plant for several generations, we believe in transparent and lasting relations with all parts of the territory".
"The production and business reality of Italmatch", said Mayor Andrea Sisti, "is historically a reference point for our territory. The visit to the plant was born out of the need for a constant and direct confrontation, with respect for roles and focused on the development policy of our city. The meeting with Eng. Fraschini was very positive and cordial, confirming the centrality of the Spoleto plant in the company's industrial policy".
A long article featuring Italmatch and its solutions for sus...

The conference was organized by Confindustria Genova with SD...

The Company participates with an interactive laboratory abou...
Read more News