Milano Finanza – Italmatch Growth
Italmatch Chemicals featured in the latest issue of italian finance newspaper Milano Finanza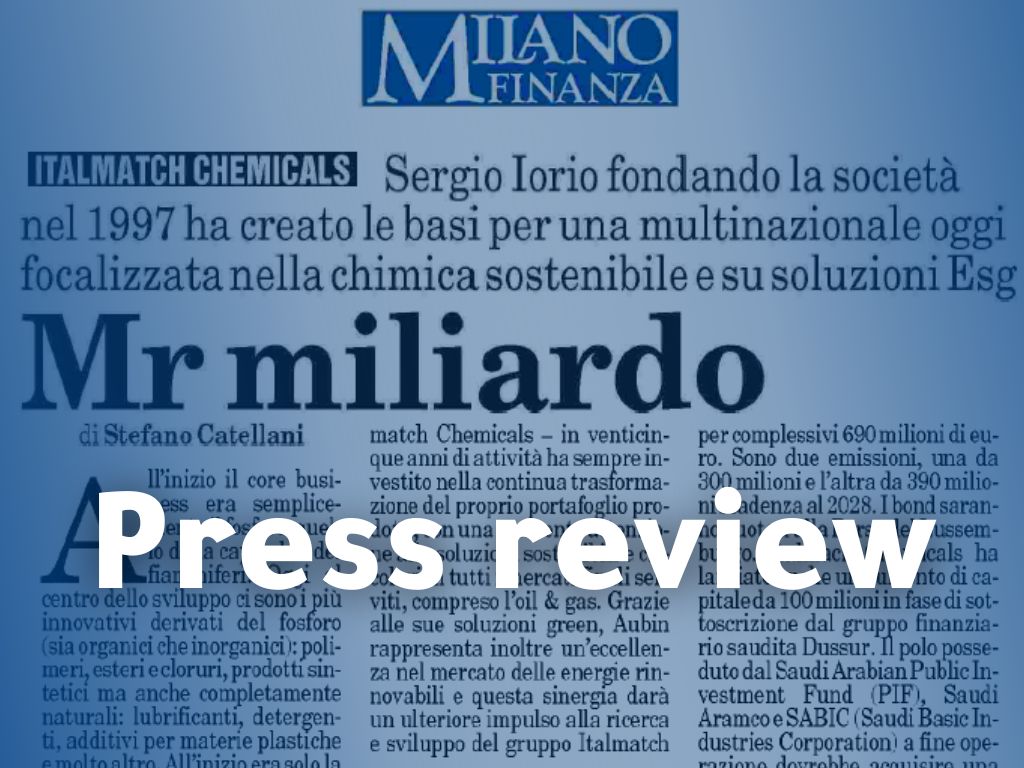 Italmatch Chemicals Group growth, latest Aubin acquisition and newest sustainable products and strategies. Italian finance newspaper Milano Finanza covered Italmatch recent developments and upcoming projects. The article focuses on Company's expansion, starting more than 20 years ago in Centeral Italy from a niche market in Phosphorus derivatives to today's global coverage with a wide and versatile specialty chemicals portfolio covering many applications, namely water treatment, lubricants, flame retardants, plastic additives and oil & gas.
Spoleto Mayor Andrea Sisti and Deputy Mayor Stefano Lisci vi...

Read the new article by Ruggero Sala (VP Sales & Marketing P...

Humanitarian organization is raising funds for people affect...
Read more News