Italmatch Chemicals acquires Aubin Group
Italmatch Chemicals strengthens its position in the oil & gas, renewable energy and Middle East markets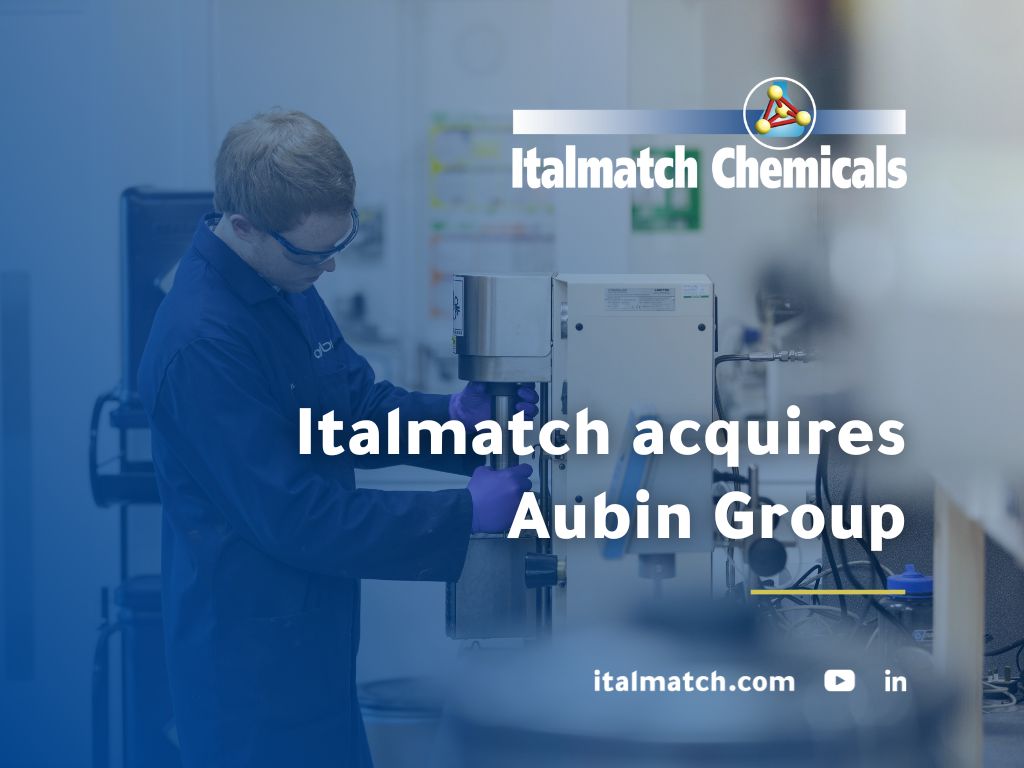 Italmatch Chemicals Group acquired Aubin Group from BGF, investor of equity capital in the UK and Ireland. With office and warehouses across the UK and Middle East, Aubin is an international key strategic developer and supplier of innovative chemical solutions for the Oil and Gas industries and renewable energies.
The acquisition further strengthens Italmatch Chemicals' position in the oil & gas and renewable energy sectors of key strategic markets such as the Middle East, the USA, and the North Sea. Additionally, the operation will also expand Italmatch Chemicals' product portfolio with new sustainable solutions, consistent with its ESG strategy. The acquisition underlines Group's commitment to Research & Development to deliver sustainable solutions for several sectors, including innovations for renewable energy market as well as "decommissioning" activities.
Bloomberg's prediction of 75 million electric cars cars sold...

Our CEO Sergio Iorio took a speech about Innovation as a key...

The specialty chemicals group has gradually moved into the w...
Read more News