Italmatch supports historical auditorium restoration
The Company gave its contribution for the redevelopment of the Auditorium della Stella, one of the historical theatres in Spoleto (Italy)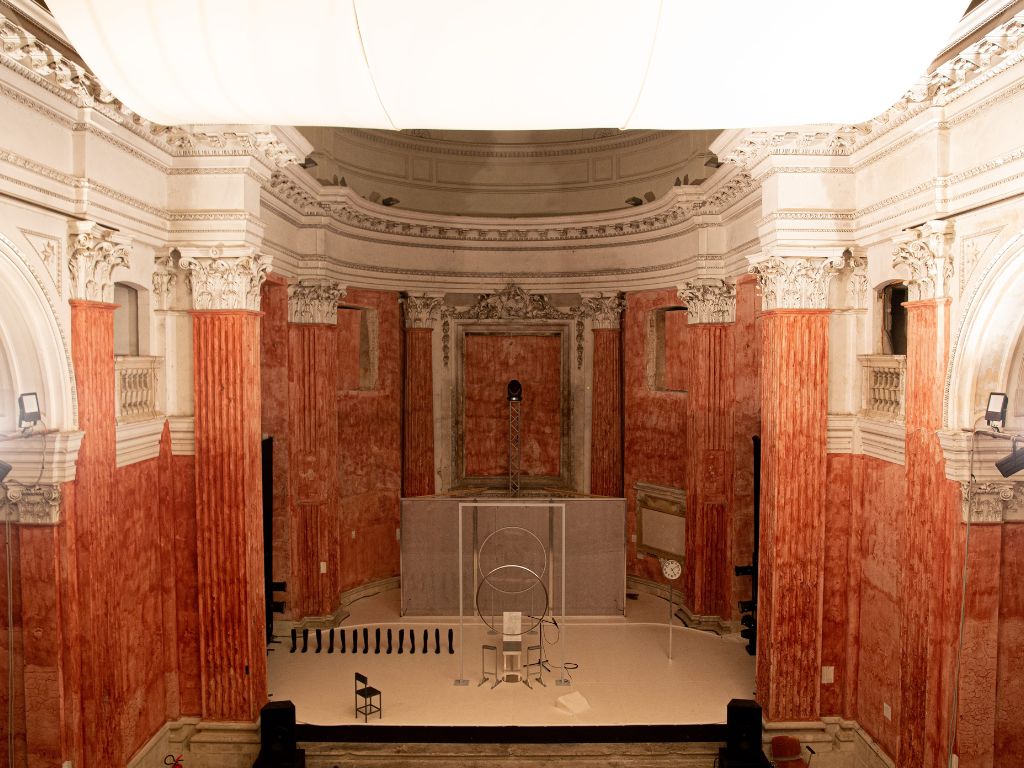 Italmatch Chemicals is proud to have participated in the restoration of the historical "Auditorium della Stella" in Spoleto (Italy). The renovation works were carried out as part of the Festival Dei Due Mondi and commissioned by the Festival dei Due Mondi Foundation. Thanks to Italmatch contribution, several renovations activities have been carried out: the construction of a wooden seats grandstand, stage and dressing rooms renovation, walls repainting and the creation of a foyer and a ticket office.
The auditorium will be among the magnificent venues of this year's Festival dei Due Mondi: one of most important and biggest events in Italy dedicated to culture and art held every year in Spoleto, the city where Italmatch was born 25 years ago. To celebrate the refurbishings and unveil the changes, this morning the theatre hosted a guided visit.
The tour was attended by the local institutions and members of the Festival dei Due Mondi Foundation, including Foundation's President Andrea Sisti, the Councillor for the Enhancement of Urban, Rural and Productive Identity Regeneration and Sustainable Infrastructures Manuela Albertella, Festival's Artistic Director Monique Veaute and the Administrative and Organisational Director Paola Macchi.
Ruggero Sala and Fabio Costiniti, from Personal Care, Fabric...

The Group is committed to setting a near-term science-based ...

100 Italian E-Mobility Stories 2023 features Italmatch thank...
Read more News