Italmatch supports historical race in Spoleto
The Company supports the 2022 edition of "Vaporetti" race, a traditional event held every year in Spoleto, Italy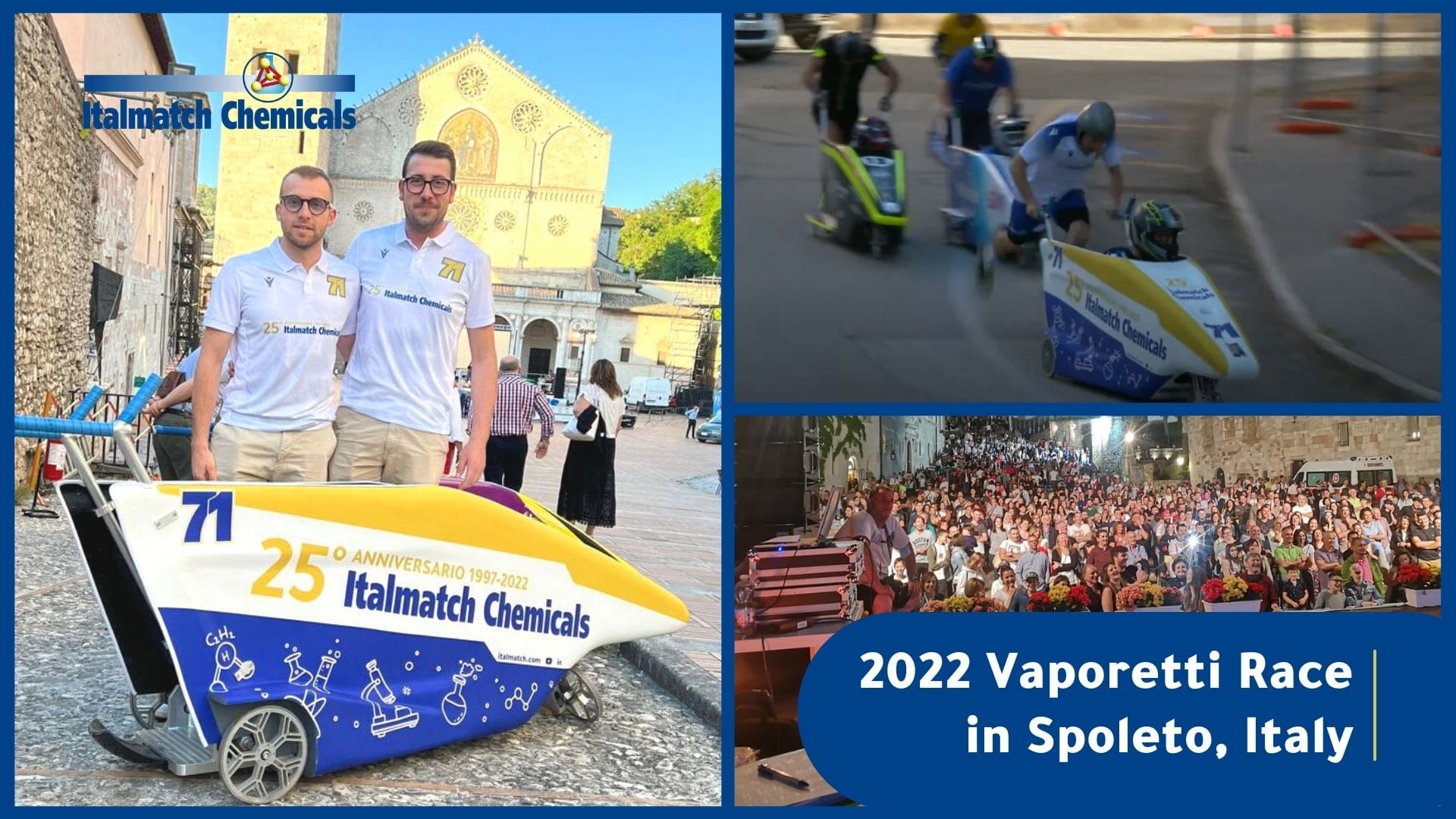 A race dedicated to tradition in the streets of the city of Spoleto. Italmatch Chemicals is proud to support the 2022 edition of the "Vaporetti" race, a historical event held every year in Spoleto, Italy, where the long history of the Company started in 1997.
After two years of extraordinary stop due to the pandemic, the event was finally held again attracting a large crowd of fans ready to relive the excitement of the race. During the weekend of competition, Francesco Gemma and Leonardo Partenzi from the Italmatch Team took part in the race achieving the final second place, their own best ever result.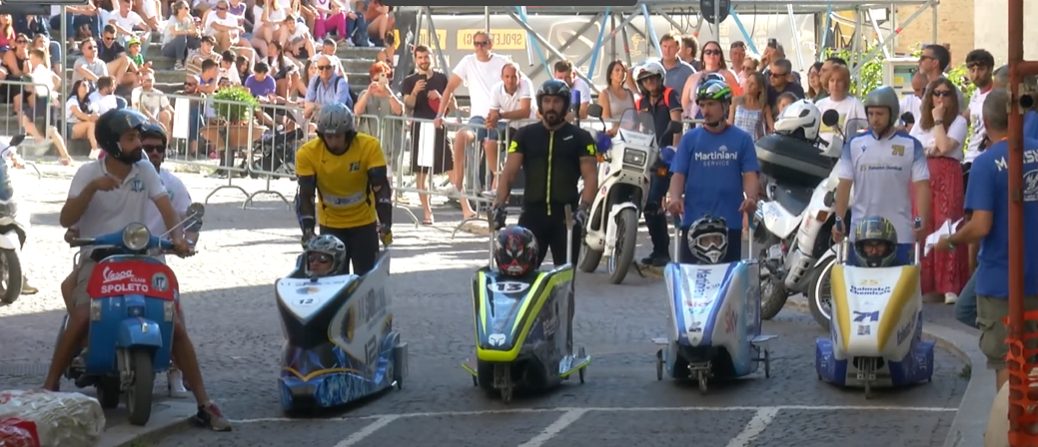 The "Vaporetti" race is one of the most anticipated events for the city of Spoleto and its inhabitants. The event was created more than 50 years ago, but its name deepens its roots even before. It was in fact chosen because of the "Steam car" ("Vaporiera" in Italian), the vehicle that connected Spoleto and the nearby city of Norcia from 1902 and 1909. Taking inspiration from that, after the end of World War I, the local boys began building rudimentary carts composed of makeshift materials, to race each other and have fun through the little city streets.
And it is from here that many years later what we know today as the actual "Vaporetti" race originated. A competition that has now more advanced vehicles which over the decades would turn not only into an event with a great historical and traditional meaning for the city of Spoleto but also from a sport and competitive perspective. The model of the vehicle used today must be driven by two people: a pusher and a driver. The first one is responsible of the acceleration and braking, while the second one – inside the vehicle – manages the trajectory.
Italmatch Chemicals is proud to support this tradition each year, taking part to an event that celebrates sport values, traditions and history of the city of Spoleto. Creating value for people and supporting social initiatives for the local communities around us is a pillar of our sustainable and ethical development strategy and it is part of our Group's ESG approach.
Ruggero Sala and Fabio Costiniti, from Personal Care, Fabric...

The Group is committed to setting a near-term science-based ...

100 Italian E-Mobility Stories 2023 features Italmatch thank...
Read more News