100 Italian e-mobility stories features Italmatch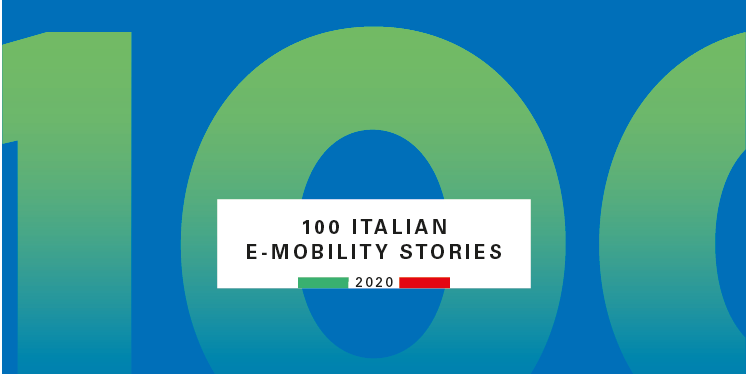 100 ITALIAN E-MOBILITY STORIES, published by the Symbola Foundation, Enel X and supported by FCA, features Italmatch as one of the companies on the frontline of e-mobility development. Every year, the Symbola Foundation brings attention to companies, universities, associations and research centres that are working on groundbreaking innovation on e-mobility. The publication tells the story of 100 cutting-edge technologies in the Italian electric mobility industry, as an example of innovation, energy and talent leading the way in the new age of mobility.
The 2020 edition of "100 Italian E-mobility stories" talks about the maturity of electricity storage and engine construction technologies, as well as the diffusion of renewable energy sources and smart distribution networks, that can help electrical mobility to spread in Italy and in Europe.
Italmatch has been chosen because of its efforts in the e-mobility market, not only for the production of flame retardants for battery cases and recycling products for batteries, but also for its R&D projects. The Group is developing next-generation batteries (including projects on solid state batteries – lithium-sulfur), for higher performance and safety.
Symbola is the Foundation for Italian Qualities. It was established in 2005 with the aim of promoting a new model of development centred on a soft economy: a quality economy that can reconcile competitiveness and the enhancement of the human capital, economic growth and the protection of the environment, human rights, productivity and social cohesion. Every year, Symbola produces significant research studies on these issues, including "I am culture", "Green Italy", "10 Truths on Italian competitiveness" with the support of authoritative collaborators.
A long article featuring Italmatch and its solutions for sus...

The conference was organized by Confindustria Genova with SD...

The Company participates with an interactive laboratory abou...
Read more News