Italmatch joins Valore D to promote diversity and inclusion
The Group has joined the Italian association Valore D, which aims to promote gender equality among companies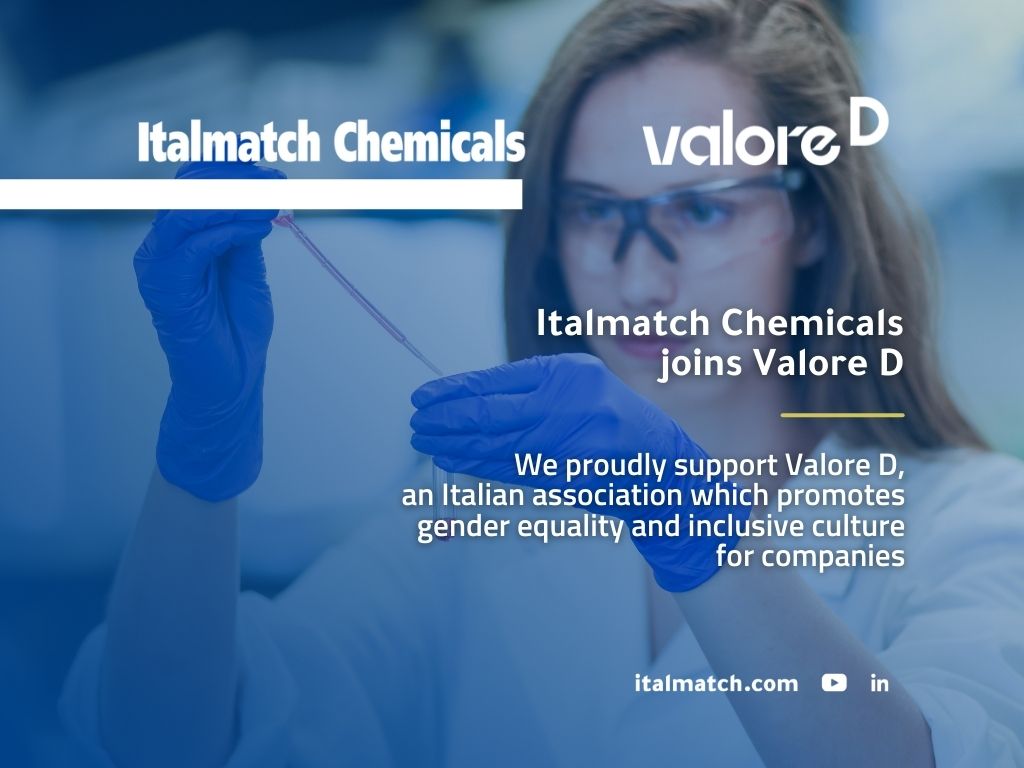 Italmatch Chemicals is proud to announce that the Company is now part of the Italian association Valore D, whose main aims are to promote gender equality and to spread an inclusive culture for the growth of companies. Values which are shared by our whole Group. Thanks to this new partnership, Italmatch takes a new step forward in its ESG – Environment, Social and Governance – approach. As a matter of fact, our company recognizes the value of gender diversity as a key feature and resource for innovation, productivity and growth. All goals that will be reached in the future thanks to the new journey that Valore D and the Italmatch Team will undertake together.
Born 13 years ago, Valore D is the first Italian network committed to gender balance and inclusiveness among companies. The association offers to its supporters a fully integrated approach, providing concrete tools and helping the members with inter-company and institutional discussions about these topics. More precisely, Valore D will start supporting Italmatch to activate training courses for their employees about gender bias, initiatives for growth and female leadership.
The Group considers its ESG approach as an everyday commitment. A path that involves all the members of the team worldwide and which founds on values like inclusion, equality and the rejections of any form of discrimination. People's centrality is a key feature for the company to achieve its goals in terms of growth, innovation and sustainability. By joining Valore D, Italmatch is willing to move forward even more towards these goals, reaffirming at the same time its strategic vision in terms of Corporate Social Responsibility.
If you want to learn more about the association, its history and activities, you can visit Valore D official website >
Ruggero Sala and Fabio Costiniti, from Personal Care, Fabric...

The Group is committed to setting a near-term science-based ...

100 Italian E-Mobility Stories 2023 features Italmatch thank...
Read more News