Italmatch strengthens community relations with Stelle nello Sport
Italmatch supports Stelle nello Sport initiatives to spread sport values among new generations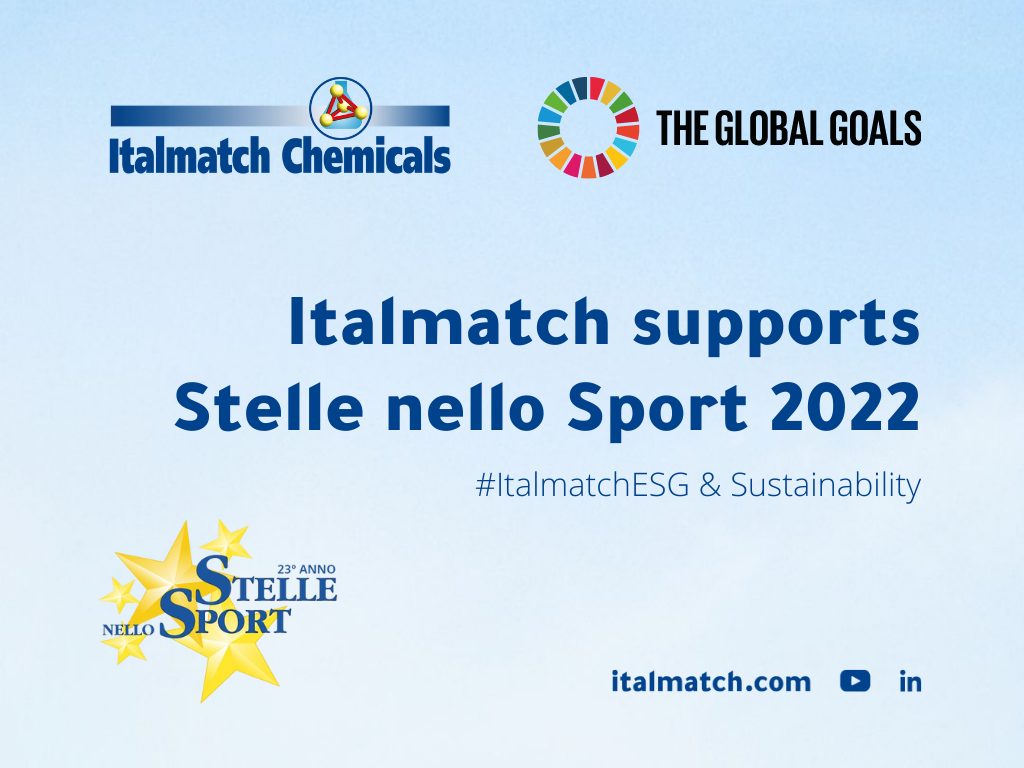 Italmatch Chemicals partners once again with Stelle nello Sport to promote the sport values among new generations and to support local initiatives in the city of Genoa, where the Company's headquarters is based. The charity project, which has reached its 23rd edition this year, aims to spread the culture of sports to students and younger generations, while giving support to local realities that create value among people. Objectives also shared by our group and that are part of the ESG approach recently adopted by the Company. This new policy, which affects all aspects of the Italmatch's work, includes an increasing focus on making a positive impact not only on the environment but also on local communities.
On 20-21-22 May 2022 Stelle nello Sport will transform one of the most iconic locations in Genoa, the so called "Genoa old port", into a great sport festival. Different activities will be held for all the youngsters, students from local schools and their families, in order to spread sports culture and its values to all the participants. Another key event of this year's edition will be as usual the Grand Gala to raise funds for the Gigi Ghirotti Association. Active throughout the area for years, the non-profit association provides palliative care and assistance to cancer patients. The night will also be an occasion to celebrate the best Ligurian athletes of the past year and to support the local sport realities which operates every day in the territory.
Thanks to its participation in this project, Italmatch once again takes the opportunity to strengthen its bond with the territories in which it operates. The aim is to generate a positive impact on people around us, while actively contributing to valuable projects that help the local communities. To learn more information about the event, visit the following website >
Bloomberg's prediction of 75 million electric cars cars sold...

Our CEO Sergio Iorio took a speech about Innovation as a key...

The specialty chemicals group has gradually moved into the w...
Read more News