Italmatch announces the launch of its new Corporate website
A new step of the Group towards innovation and Digital Transformation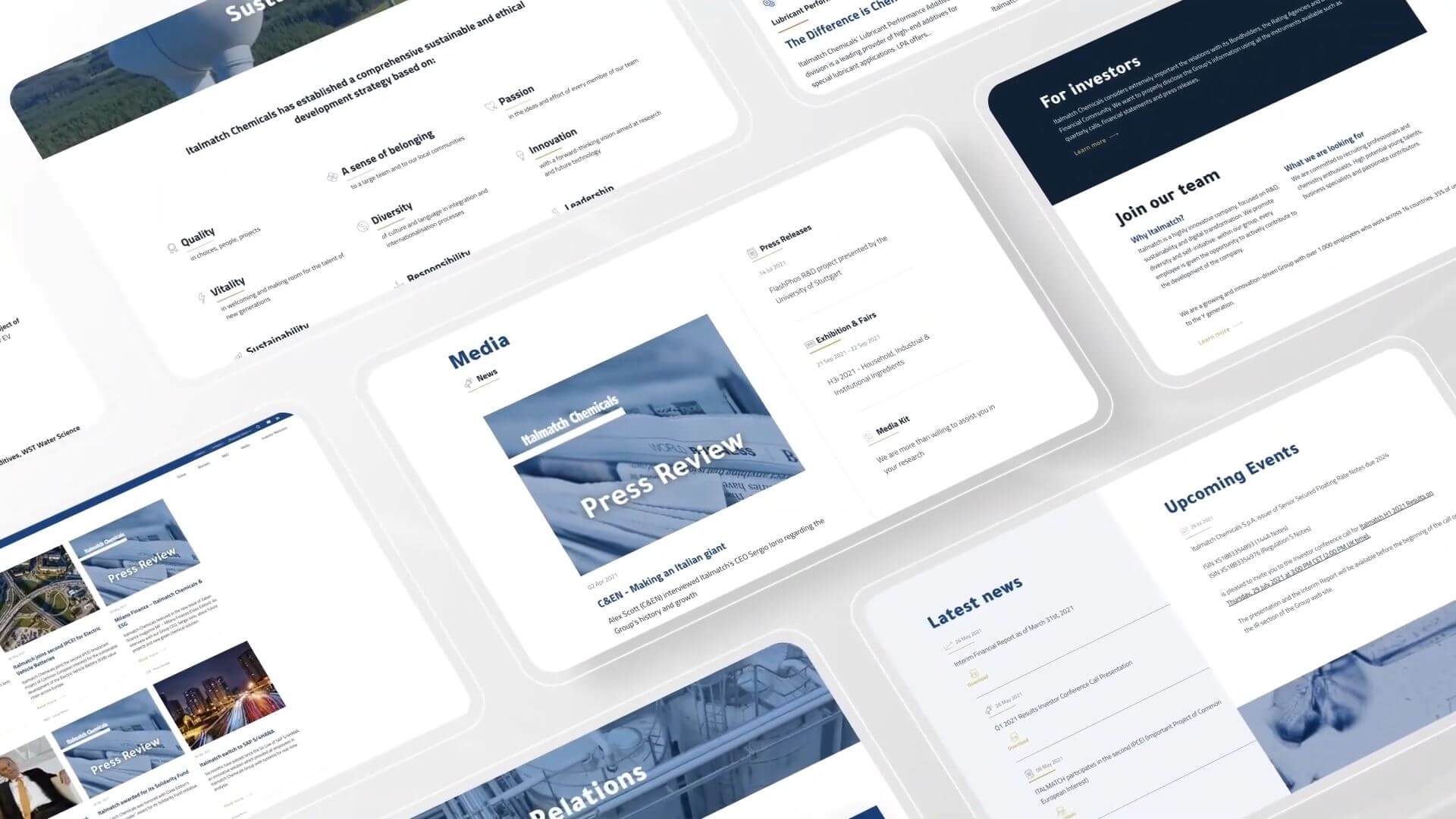 Italmatch Chemicals is proud to announce the launch of its new Corporate website. This improvement represents a new step forward of the Company towards key areas of its growth strategy, from innovation to Digital Transformation. With totally new responsive design and simple navigation tree, the website is now easily accessible from any device in order to maximize navigability and user experience. Through the introduction of new feature like filters and related-content system interactivity has also been increased, giving to the visitors the opportunity to stay always up to date on our latest news.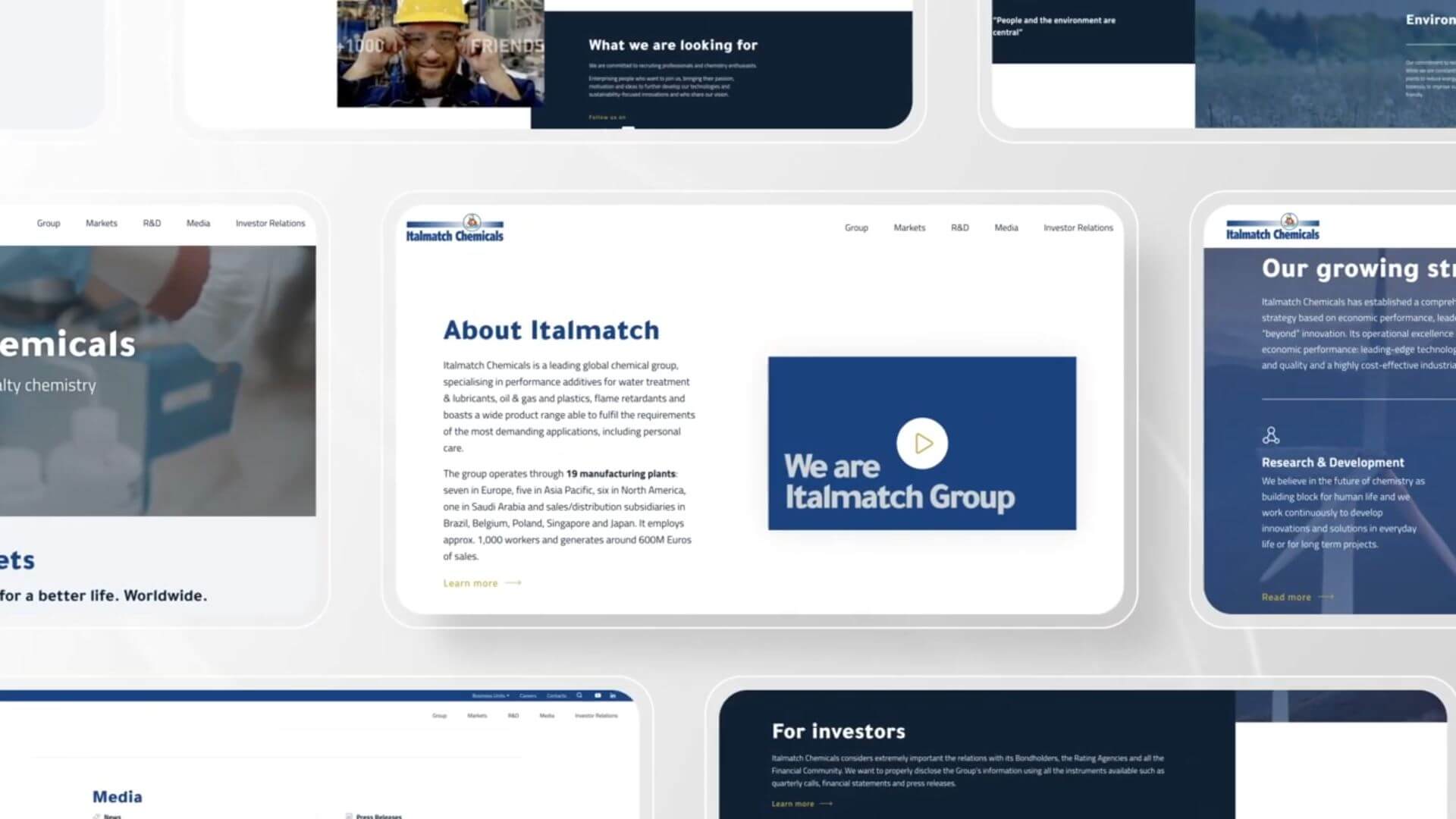 The Group's aim is to provide its stakeholders, from customers and investors to all employees around the world, journalists and job seekers, an easier platform to learn about updates and achievements from all our divisions. In particular, this is now possible thanks to an integrated technical and visual approach to all our 6 Business Units, focusing on our Research & Development projects, innovative solutions and recent initiatives. Great space was also given to our ESG policy and mission to build a new vision of specialty chemicals based upon sustainability, social value and a forward-looking spirit, with the launch of this new website reaffirming the day by day orientation of the Company towards the future.
Ruggero Sala and Fabio Costiniti, from Personal Care, Fabric...

The Group is committed to setting a near-term science-based ...

100 Italian E-Mobility Stories 2023 features Italmatch thank...
Read more News