Italmatch ESG journey: insights from ESG Business Conference
Italmatch was invited to speak at the event organized by ETicaNews in Milan, Italy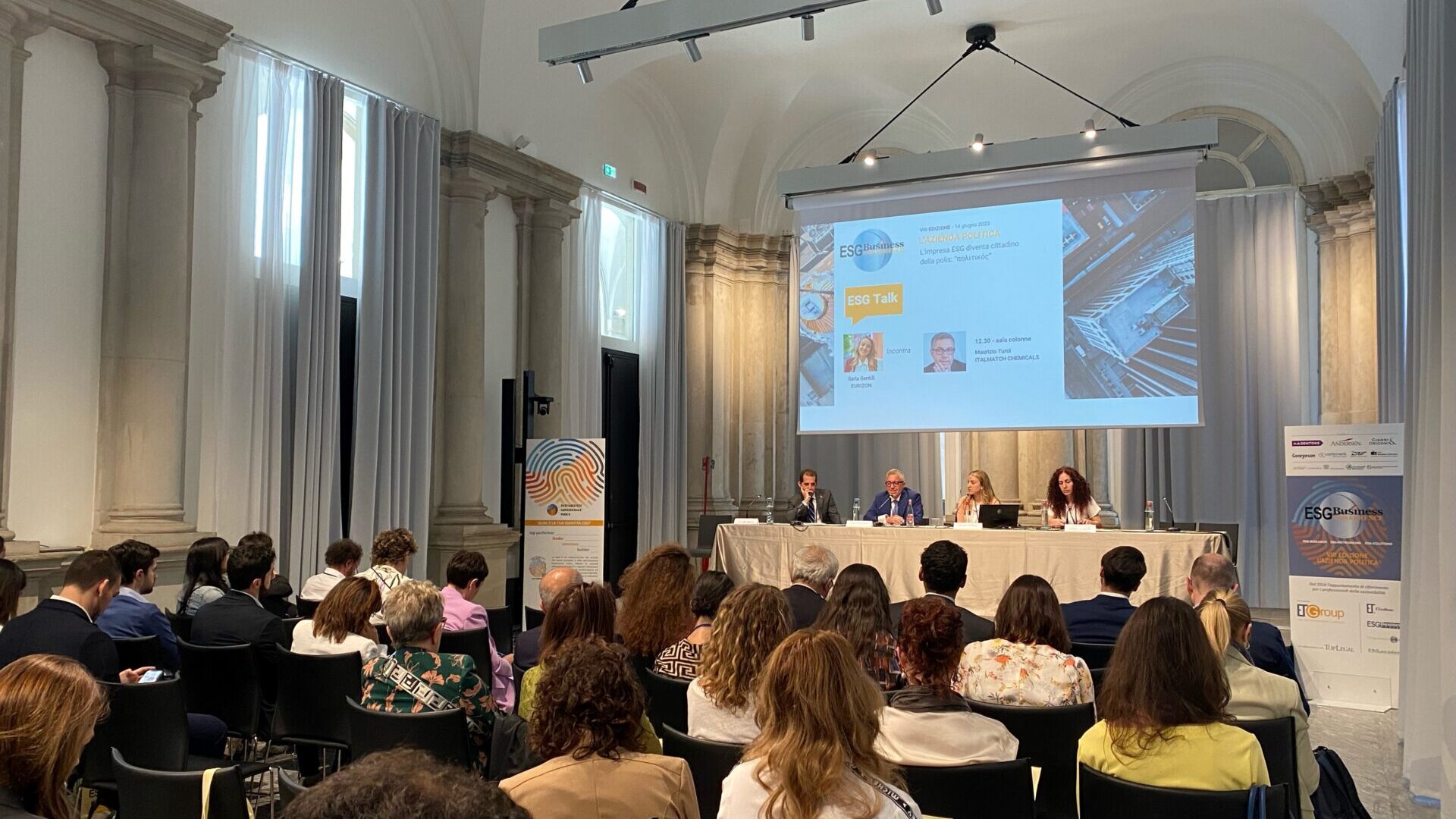 Italmatch Chemicals took part in the 2023 ESG Business Conference organised by ETicaNews. The event analyzes the integration of the ESG into corporate governance and management models. The ambition of this year's event was to focus not only on ESG factors but also on the relationship between companies and communities.
Maurizio Turci (Group General Manager Corporate) and Claudio Pirani (Group ESG & Sustainability Manager) were invited to speak during the the ESG Talk with the asset manager Eurizon. The heart of the discussion was the engagement between investors and companies in relation of ESG topics. Turci and Pirani engaged a conversation with Ilaria Gentili (Senior ESG Analyst at Eurizon Capital) about the new needs of investors and the responses that the companies can provide on these issues. A wide space was also offered to Italmatch ESG journey and Group's commitment to a more sustainable future.
The conference was founded by ETicaNews and it is now in its 8th edition. During the event, ETicaNews presented the 2023 Integrated Governance Index (IGI). It is a quantitative index based on a questionnaire sent to companies.
The goal is to understand the awareness of the company's ESG identity, highlighting the importance of the company's relationships with the supply chain, both upstream and downstream: the "relational ESG Identity". This idea has been further developed this year into the one of "Political Company", a company that is aware of its role in the relationship with the community.
Bloomberg's prediction of 75 million electric cars cars sold...

Our CEO Sergio Iorio took a speech about Innovation as a key...

The specialty chemicals group has gradually moved into the w...
Read more News