Italmatch Chemicals adheres to UN Global Compact
The Group announces its participation in the UN corporate sustainability initiative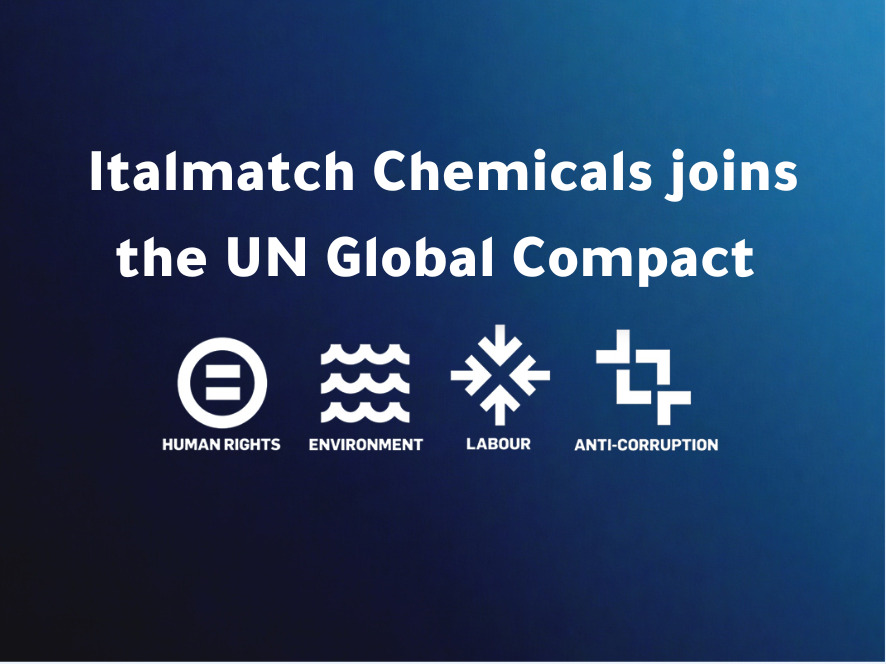 Italmatch Chemicals is delighted to announce its participation in United Nations Global Compact initiative, a voluntary leadership platform which aims to develop, implement and disclose responsible business practices.
The Group is proud to join the call for companies worldwide to align their activities and strategies with the ten universal principles in the areas of human rights, labour, environment and anti-corruption, and to support UN goals and subjects enclosed in the Sustainable Development Goals (SDGs).
UN Global Compact was launched in 2000. Today it is the world's largest corporate sustainability initiative, involving more than 15,000 companies and 3,000 non-business signatories from over 160 countries, and more than 70 Local Networks.
For further information about our latest sustainability work, visit our profile on the of UN Global Compact website >
Spoleto Mayor Andrea Sisti and Deputy Mayor Stefano Lisci vi...

Read the new article by Ruggero Sala (VP Sales & Marketing P...

Humanitarian organization is raising funds for people affect...
Read more News