Italmatch at IDA 2021 International Water Reuse and Recycling Conference
Italmatch Chemicals Advanced Water Solutions participates in two technical sessions about water reuse and recycling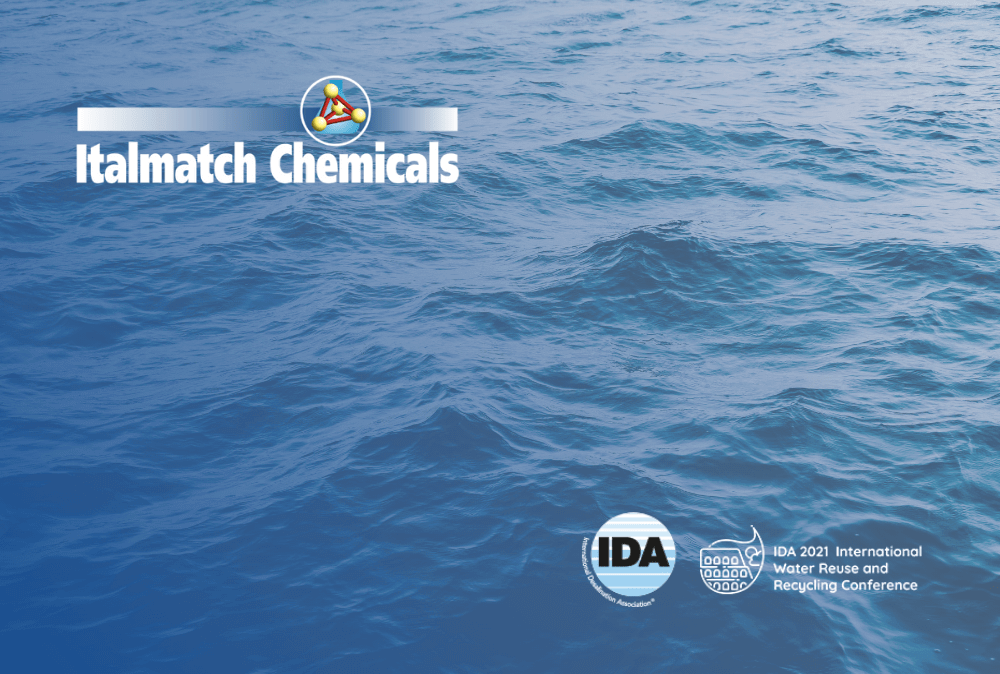 Italmatch Chemicals is pleased to announce its participation as Lunch Sponsor and Speaker in the new International Desalination Association – IDA 2021 International Water Reuse and Recycling Conference. The event will be held from Monday 11th to Wednesday 13th October in Rome (Italy), at Rome Eventi – Piazza di Spagna. Following the common thread "Make every drop count" conferences, panels and technical sessions will be offered during the three-days agenda. One of the main points discussed will be how to make the ground-breaking technologies for water reuse and recycling more available in the future, with presentations offered both by public utility and industrial stakeholders from around the world.
In particular, the Group will attend at the conference during two technical sessions. On Tuesday 12th, from 11:15 to 13:15, Gianni Pilati (Global Business Development & Marketing Vice President at Advanced Water Solutions) will be one of the moderators during the session dedicated to the direct and indirect potable reuse. In addition, Daniele Ciferri (Global Technical Development Manager, Industrial Water Treatment, Desalination, Pulp & Paper at AWS) will present his paper "Severe Calcium Sulphate Scale Control in Industrial Re-Use RO System" during the technical session about Industrial Water Reuse & Recycling (scheduled for Wednesday 13th from 11:15 to 13:15).
The focus topics for Italmatch will range from Membrane and Thermal Desalination and the latest projects from our Advanced Water Solutions dedicated Research & Development team to the introduction Dequest® SPE 1936, an innovative product for scale prevention in industrial re-use RO systems.
To learn more information about the IDA Conference, Italmatch's participation and read the full program, visit the event's official website.
A long article featuring Italmatch and its solutions for sus...

The conference was organized by Confindustria Genova with SD...

The Company participates with an interactive laboratory abou...
Read more News