Italmatch at Dussur ceremony in Riyadh
The Saudi Arabian fund announced its entry into Italmatch capital structure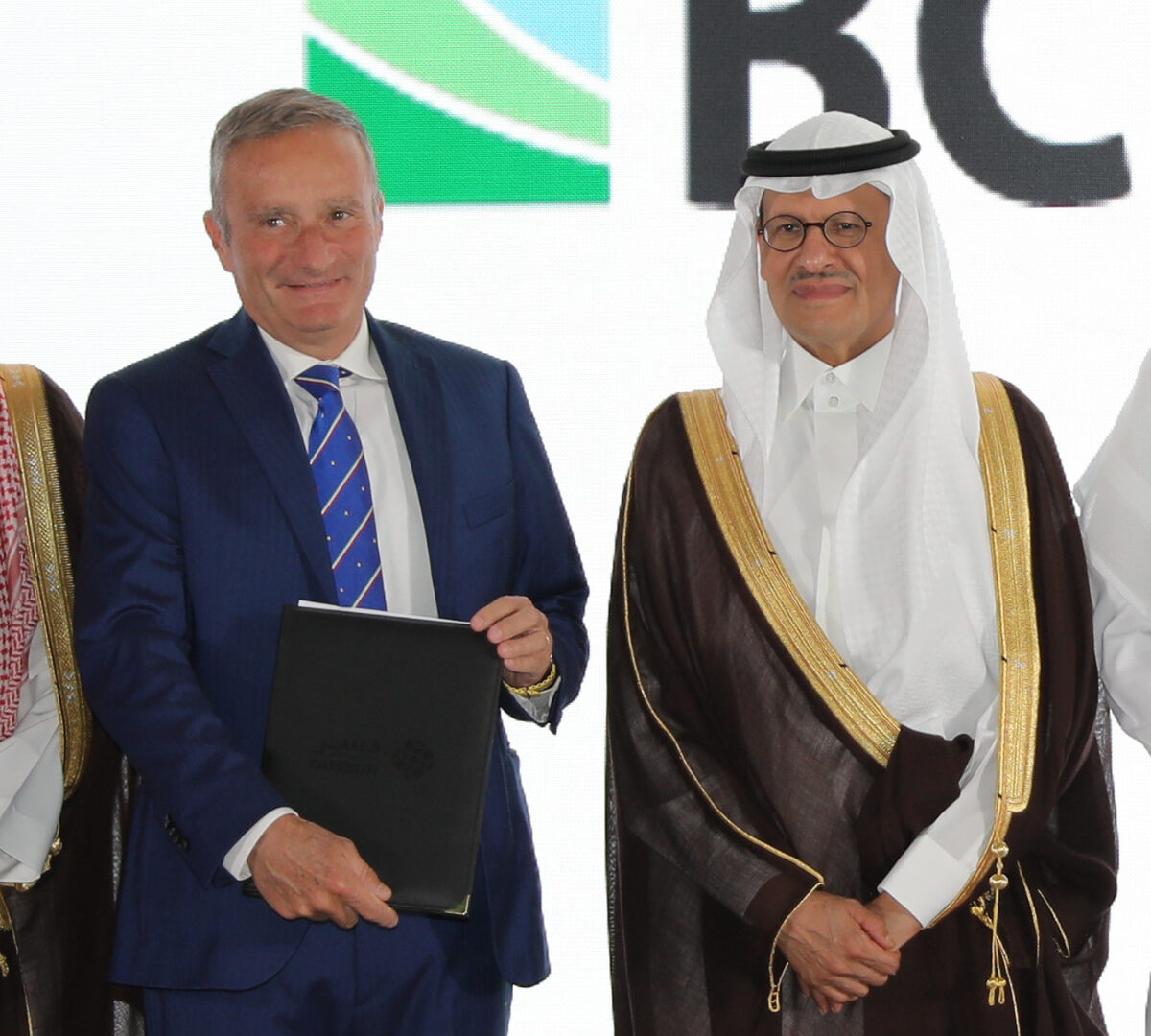 Italmatch Chemicals was honor guest of the ceremony celebrating Dussur's entry into Italmatch capital structure with a minority shareholding. The event took place in Riyadh (Kingdom of Saudi Arabia) in front of His Royal Highness Minister of Energy Abd al-Aziz bin Salman Al Sa'ud.
Dussur, the Saudi Arabian industrial investment company owned by Saudi Arabian Public Investment Fund (PIF), Saudi Aramco and SABIC (Saudi Basic Industries Corporation) will support Italmatch to further stregthen its presence in the Middle East and Saudi Arabia. This partnership will also allow the Group to enhance its global reputation for high-quality innovative solutions with applications in several resilient markets.
Mr. Sergio Iorio, Chairman and Italmatch Group CEO, joined the event and gave a speech presenting Italmatch Chemicals Group and its growth strategy and future projects in KSA. The ceremony was also the occasion for Italmatch to sign three Memorandums of Understanding with local and international Partners, to cooperate and contribute with dedicated investments to the growth of the Kingdom.
Watch the highlights from the ceremony:
Italian newspaper Il Mattino features Italmatch Chemicals wi...

Italmatch Chemicals is speaking at the event to present the ...

The event aims to spread the values of sport with the younge...
Read more News