Group CEO Sergio Iorio at Top 500 Liguria by PwC
Italmatch Chemicals is speaking at the event to present the annual ranking by Italian newspaper La Repubblica and PwC Italia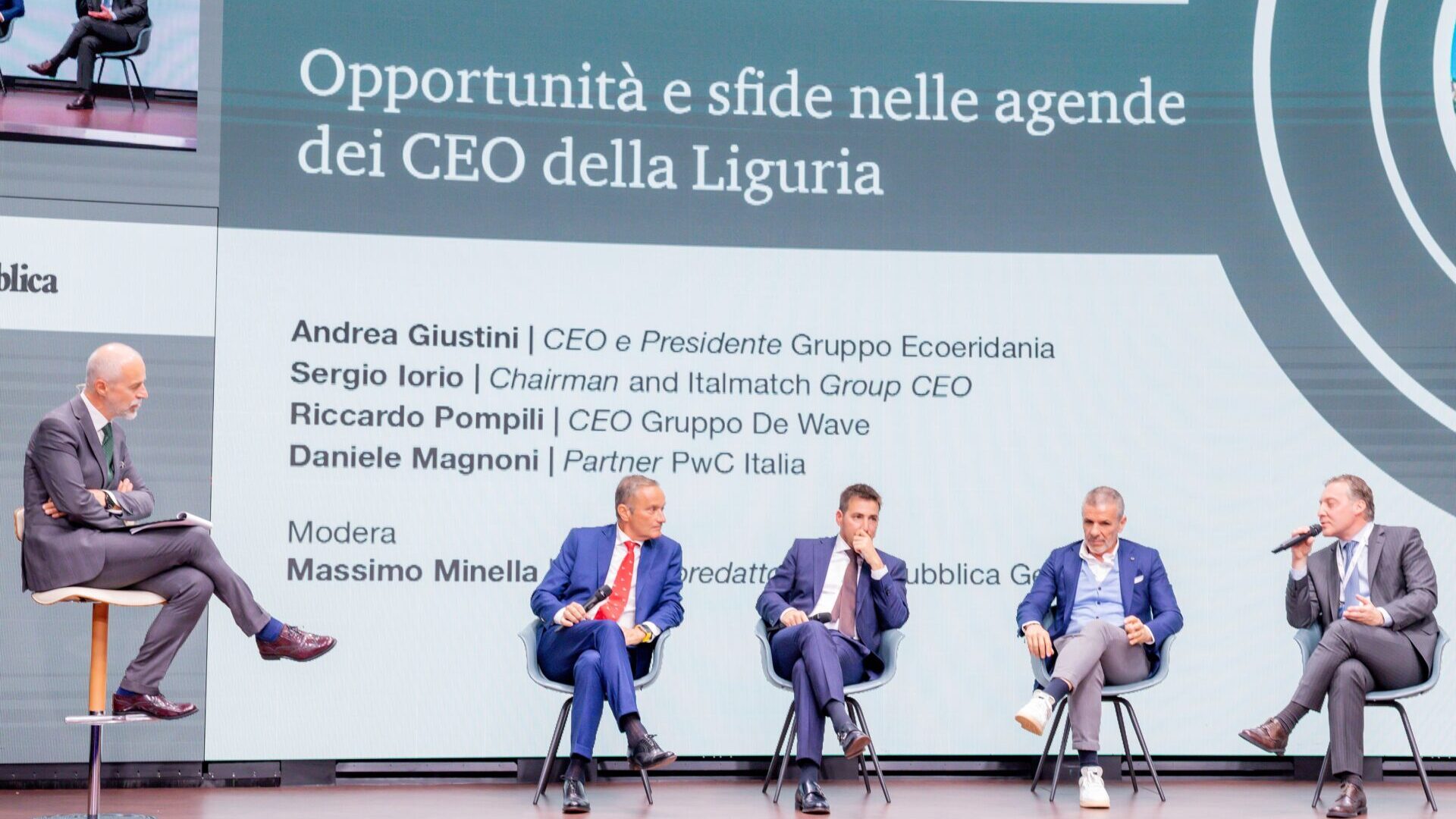 Italmatch Chemicals will take part in the "Top 500 Liguria" event, organized by Italian newspaper La Repubblica and PwC Italia. On May 19th, in Genoa (Italy), PwC will unveil the annual ranking to celebrate past years' best performing companies of the region. During the presentation, Chairman and Italmatch Group CEO Sergio Iorio will speak about Italmatch's growth and its sustainable approach.
Hosted onboard of the Costa Toscana cruise, the annual event provides a comprehensive overview of the Ligurian economy's performance and a summary of the upcoming challenges that companies will face to design a growth path and promote sustainable development in the region.
During the meeting, speakers will also analyze the impacts of current market scenarios on 2023, investigate the priorities on the agendas of CEOs in Liguria, and discuss the opportunities and challenges related to the development of Net Zero strategies.
Read the full Top 500 Liguria 2023 ranking published on Repubblica> 
Italian newspaper Il Mattino features Italmatch Chemicals wi...

The Saudi Arabian fund announced its entry into Italmatch ca...

The event aims to spread the values of sport with the younge...
Read more News