Forbes Italia – Chemical Balance: interview with Maurizio Turci e Laura Lippi
Corporate GM and Group CFO Maurizio Turci and Global HR Manager Laura Lippi featured on the latest issue of Forbes Italia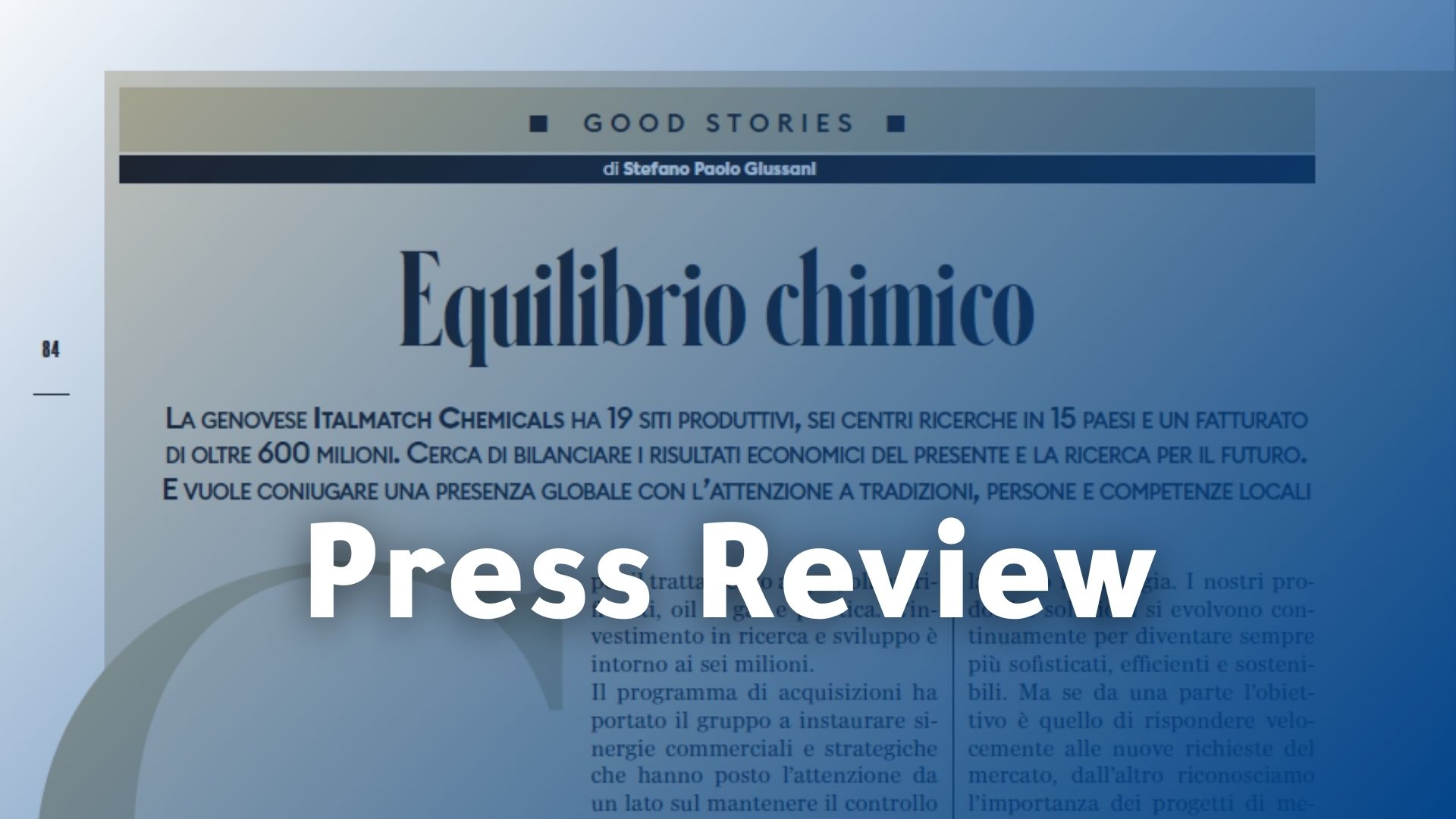 Commercial and strategic synergies with a focus on innovation and R&D, without neglecting environmental and social sustainability. But also a worldwide organization and vision with respect for local values and traditions. Italmatch Chemicals was featured in the latest July 2022 issue of Forbes Italia. An interview with Corporate & Group CFO Maurizio Turci and Global HR Manager Laura Lippi.
"Economic performance today is not enough. There is an increasing sensitivity about the impact of companies in the environment around them: environmental, social, induced and helping the communities in which these are located" said Maurizio Turci. A sustainable and innovation-driven vision along with a global presence and, at the same time, a local sensibility: "We respect traditions, products, relationship management with customers, focusing on integration of skills, diversity and background. Even on the hr. front, we give continuity to management, always in line with local realities, so as not to distort the identity" commented Laura Lippi.
Group News - Press Review
Group CEO Sergio Iorio took part in the event about e-mobili...

General Manager Corporate Maurizio Turci gave a speech durin...

The specialty chemical company starts the construction of it...
Read more News