Italmatch welcomes Allan Morris, the new CEO Americas
Italmatch Corporate team met Allan Morris, new CEO Americas, in Group's headquarters in Genoa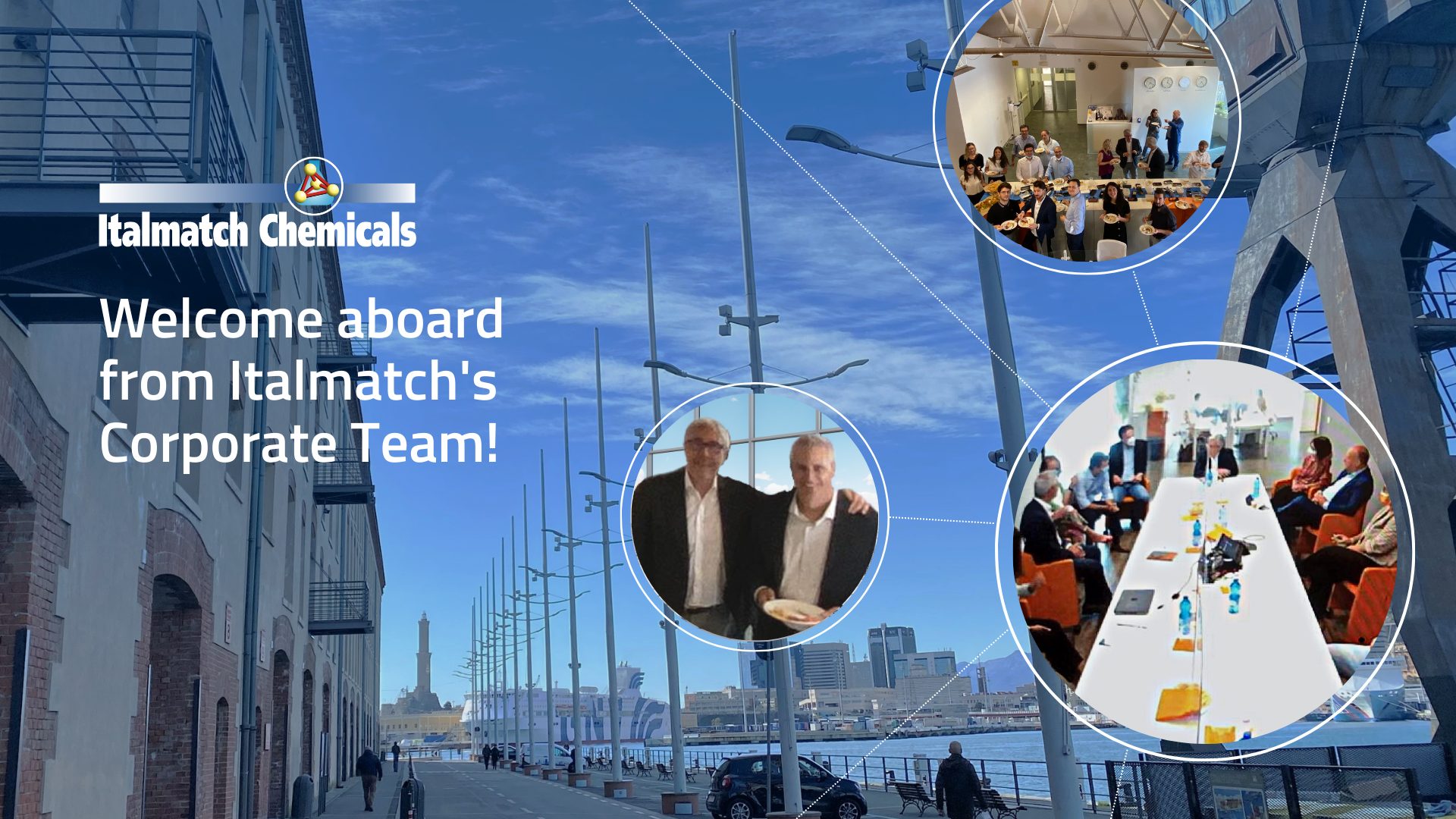 Allan Morris the new CEO of Italmatch USA, visited Italmatch Chemicals Group's headquarters in Genoa (Italy) from 19th to 20th May and met the Corporate team lead by Maurizio Turci, General Manager Corporate & Group CFO. Two days of meetings with Finance, Accounting, Treasury, Controlling, HR, ICT, IR, Legal, Communication team to set up the future agenda and to confirm the strong relationship between the headquarters and the US functions.
"We are pleased to officially welcome Allan in our Group", says Maurizio Turci. "During his visit, we discussed of key functions, plans and future improvements. In particular about the ongoing ESG journey that Italmatch is carrying on and the Americas/Italmatch Headquarters integration and cooperation".
Allan feels this is a big opportunity to contribute in strengthening and developing the growth of the business and organization in Italmatch Americas: "Having an opportunity to meet the corporate team and learn how the America's and Corporate functions work together to properly service our customers was a fantastic experience. I continue to be impressed by the talent and dedication within the Italmatch organization. Building strong relationships and solidifying best practices will help facilitate the continued growth and innovation of the business."
Bloomberg's prediction of 75 million electric cars cars sold...

Our CEO Sergio Iorio took a speech about Innovation as a key...

The specialty chemicals group has gradually moved into the w...
Read more News