Italmatch supports scholarship for young chemistry talents
The Company partners with "I Fuoriclasse della Scuola" project, contributing to an university scholarship for chemistry talents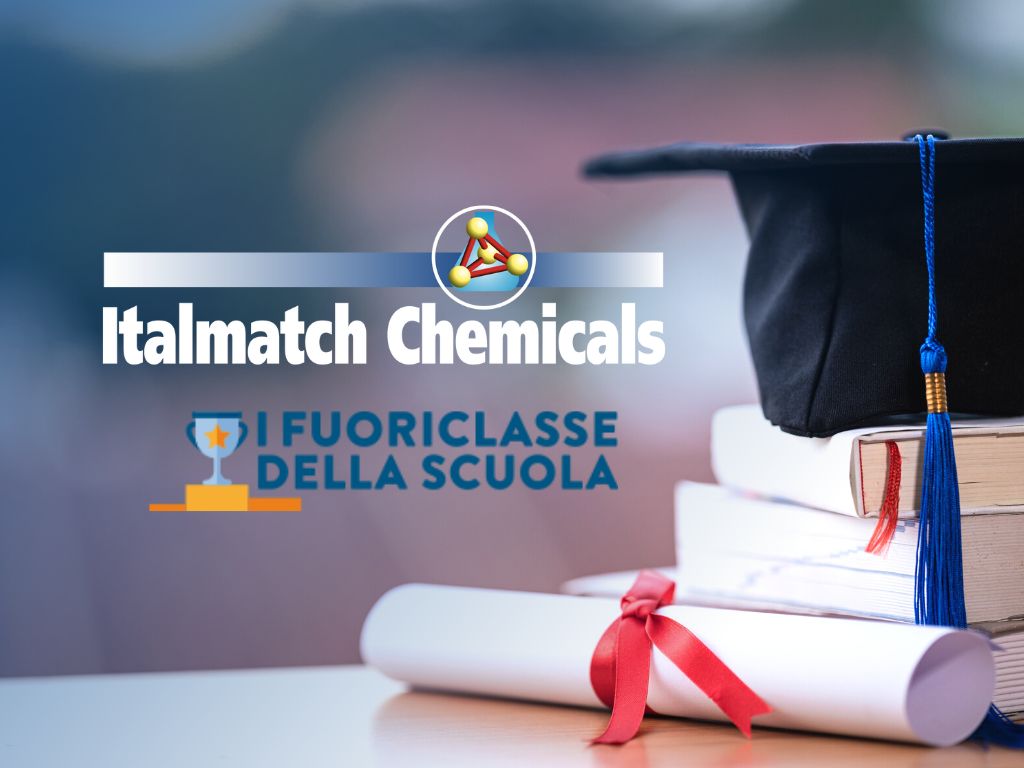 Italmatch Chemicals supports "I Fuoriclasse della Scuola", a project which aims to support and reward the most deserving students from all over Italy. Thanks to Company's contribution, the best young chemistry talents will receive a university scholarship and the opportunity to attend the training meetings organized by the institution.
After rigorous selection by the organization, the most skilled high school students from the Country will have the opportunity to participate in the final competitions, focused on numerous subjects.
The winners will eventually get the chance to participate in networking forums, gain field experience within the partner companies and, last but not least, receive a university scholarship. More specifically, the Group will support the project through a scholarship reserved for the winners of the upcoming "Chemistry Games".
Since its foundation, Italmatch believes in the importance of taking part in initiatives that creates values for people. Supporting future talents' growth, especially in the STEM field, and carrying out activities to underline chemistry's key role in the world and its development is as a matter of fact part of our sustainable and ethical growth strategy.
If you want to learn more information about "I Fuoriclasse della Scuola", visit the project's official website > 
Group News - Italmatch Team
Spoleto Mayor Andrea Sisti and Deputy Mayor Stefano Lisci vi...

Read the new article by Ruggero Sala (VP Sales & Marketing P...

Humanitarian organization is raising funds for people affect...
Read more News