Il Secolo XIX: EVB and Circular Economy – Interview with Maurizio Turci
Italmatch Chemicals featured in the new issue of Italian newspaper Il Secolo XIX: an interview with General Manager Corporate and Group CFO Maurizio Turci about electric vehicles batteries production and recycling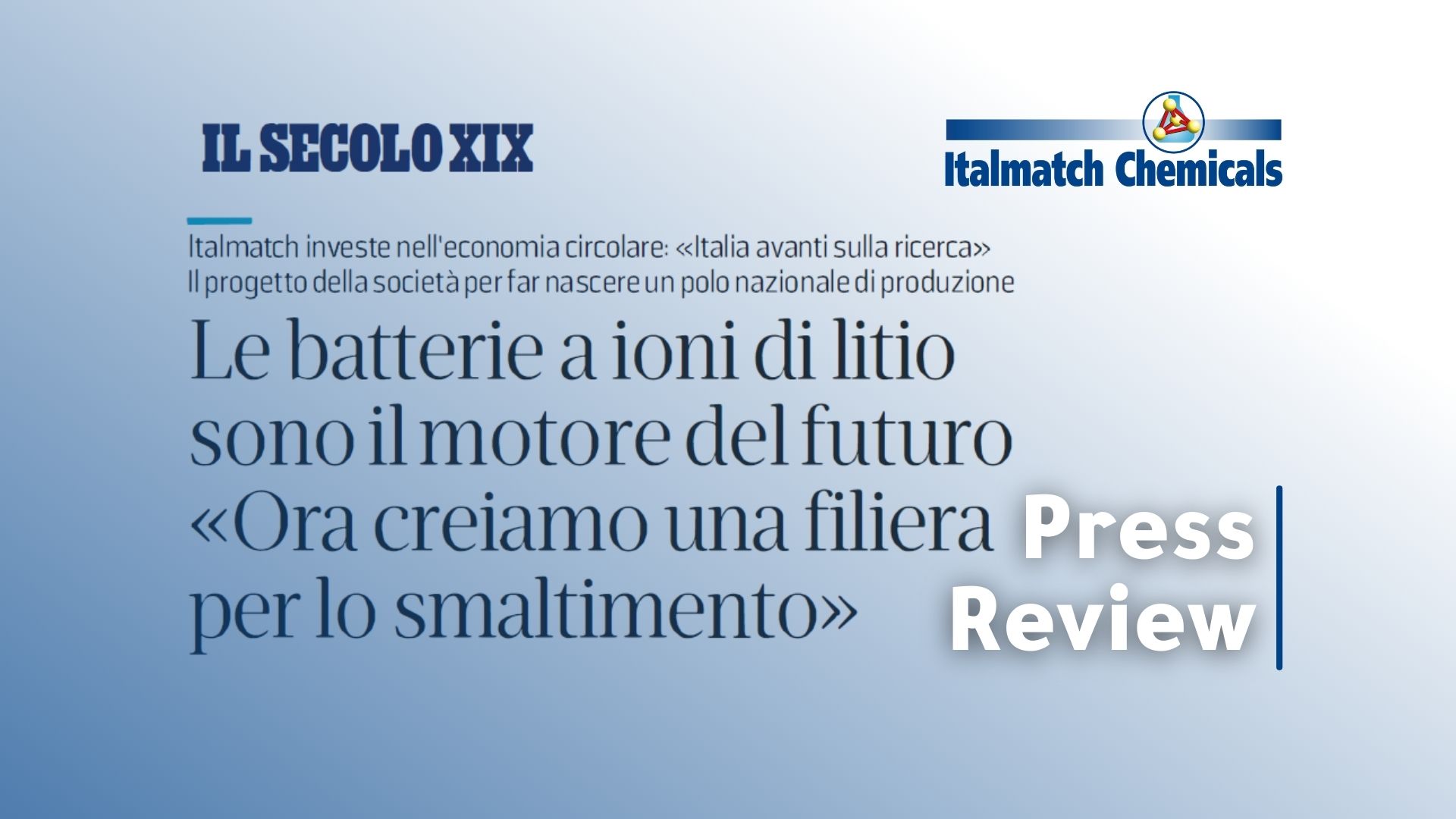 Italmatch Chemicals featured in the latest issue of Il Secolo XIX. The Italian newspaper interviewed Maurizio Turci, General Manager Corporate & Group CFO, about Group's commitment in Circular Economy projects and about Group's participation in the second IPCEI dedicated to EVB. In line with its ESG approach and thanks to its know-how about green chemistry solutions and innovative Research & Development activities, the Company will contribute to the European project on several work packages. From the production of a sustainable EV Batteries supply chain across EU and the development of a pilot solid electrolytes precursor plant in Europe to the recycling of spent batteries and the recovery of precious metals.
Class CNBC visited Italmatch's Innovation Center, where our ...

The Group featured in the latest issue of MF - Milano Finanz...

Learn more about recent developments for new solid-state EV ...
Read more News