COSSMA – Polyglyceryl and Pentaerythritol esters for cosmetics applications
An interview with Fabio Costiniti (Global Business & Technical Development Manager Cleaning and ­Personal Care) about Italmatch new personal care products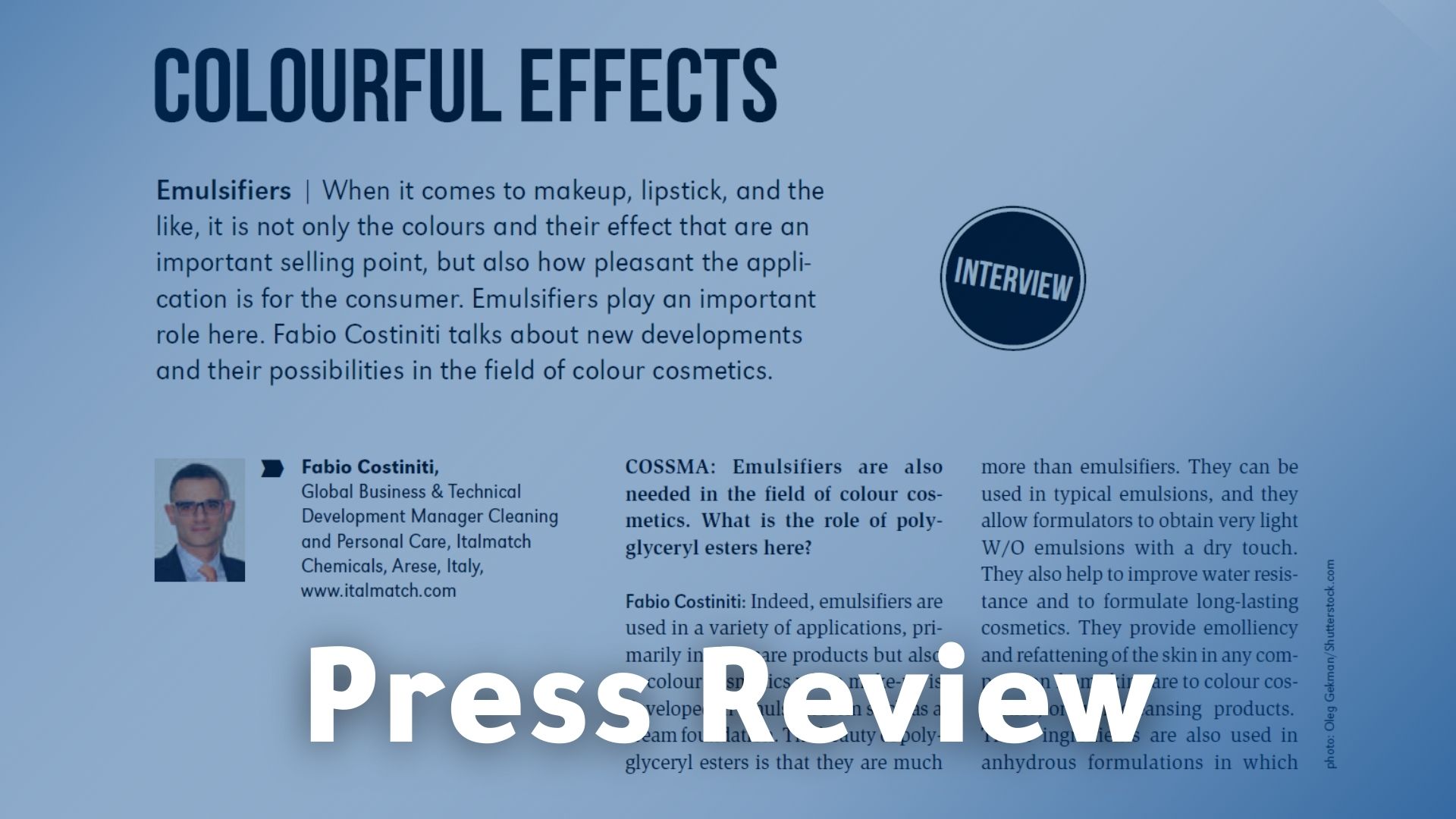 Italmatch Chemicals Personal Care, Fabric Softeners and Plastic Additives division latest Research and Development activities and the main features of new additions in the Dapracare® portfolio. An interview with Fabio Costiniti (Global Business & Technical Development Manager Cleaning and ­Personal Care) published in the latest issue of COSSMA, a magazine which focuses on trends and innovation in the personal care, cosmetics and household manufacturing industry.
During the article, Fabio Costiniti describes Italmatch recent developments regarding Polyglyceryl and Pentaerythritol Esters and their benefits for cosmetics applications.
Read the full interview:
Group CEO Sergio Iorio took part in the event about e-mobili...

General Manager Corporate Maurizio Turci gave a speech durin...

The specialty chemical company starts the construction of it...
Read more News