COSSMA – Polyglyceryl and Pentaerythritol esters for cosmetics applications
An interview with Fabio Costiniti (Global Business & Technical Development Manager Cleaning and ­Personal Care) about Italmatch new personal care products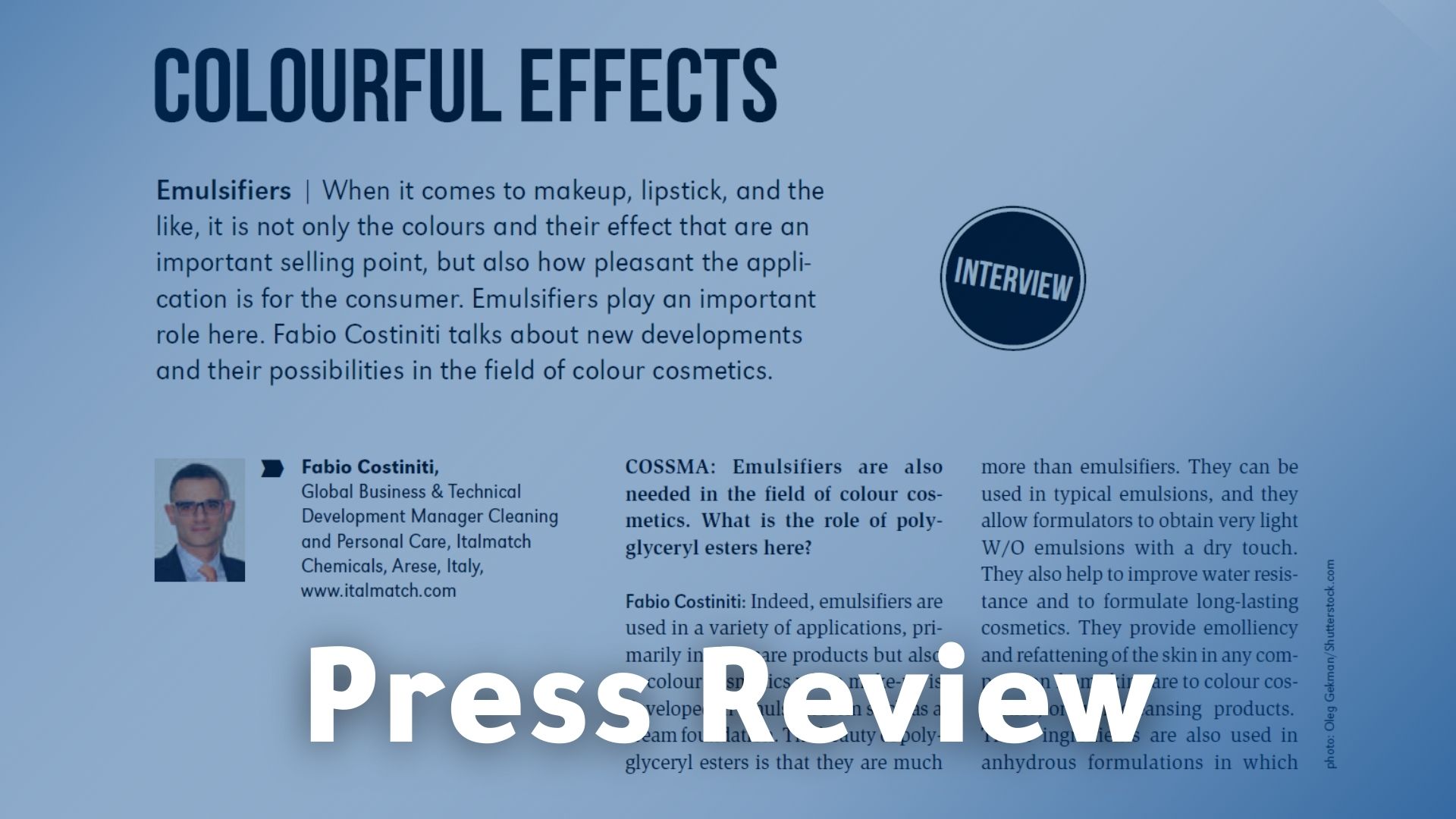 Italmatch Chemicals Personal Care, Fabric Softeners and Plastic Additives division latest Research and Development activities and the main features of new additions in the Dapracare® portfolio. An interview with Fabio Costiniti (Global Business & Technical Development Manager Cleaning and ­Personal Care) published in the latest issue of COSSMA, a magazine which focuses on trends and innovation in the personal care, cosmetics and household manufacturing industry.
During the article, Fabio Costiniti describes Italmatch recent developments regarding Polyglyceryl and Pentaerythritol Esters and their benefits for cosmetics applications.
Read the full interview:
A long article featuring Italmatch and its solutions for sus...

The conference was organized by Confindustria Genova with SD...

The Company participates with an interactive laboratory abou...
Read more News