Italmatch Red Phosphorus Flame Retardant Masteret© on liquid carries
Learn more about Liquid Masteret© Red Phosphorus-based Flame Retardant additive product range and applications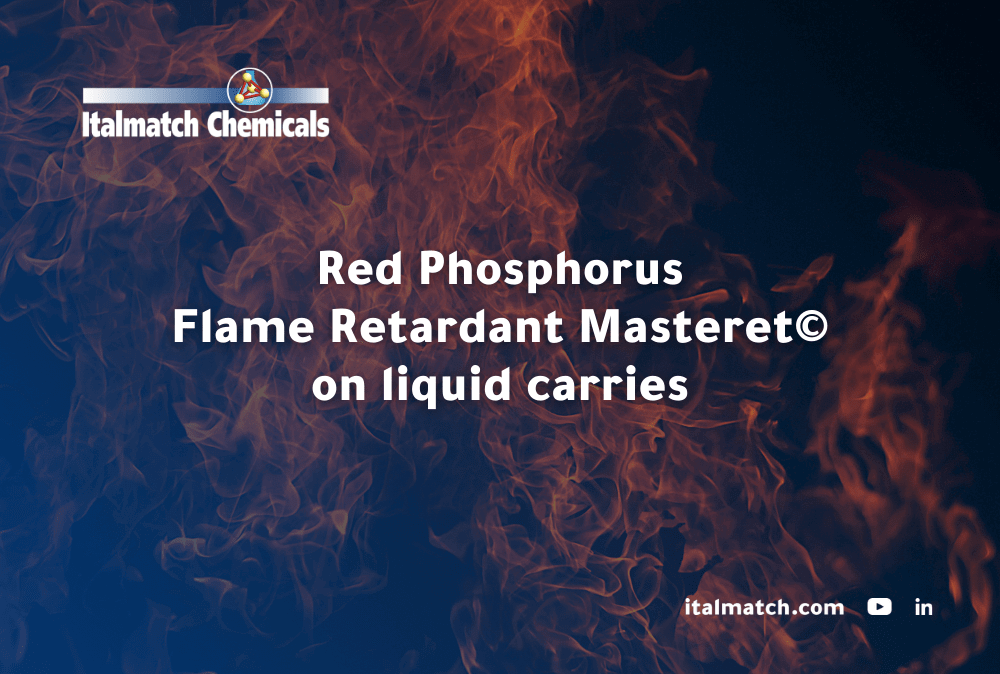 Red Phosphorus is the most concentrated source of Phosphorus and has the highest content of this element among Phosphorus-based flame retardants; thus its loading level is normally below 10 wt%. Red Phosphorus, used alone or in combination with other flame retardant additives, offer to the compounder unmatchable possibilities to develop formulations in existing and new applications based on engineering and commodities polymers as well as in thermosets and composites. Starting in year 1996 Italmatch Chemicals introduce Masteret© technology, Red Phosphorus concentrates on different carriers (solid or liquid) to improve handling and application or Red Phosphorus as flame retardant.
Liquid Masteret© product range
Liquid Masteret© are concentrate blends of stabilised and micro-encapsulated Red Phosphorus (RP) in different carriers. The dispersion of RP in a liquid carrier as a paste form avoids the hazards associated with red phosphorus powder handling and processing. The thixotropic nature of liquid Masteret © hinders the sedimentation process of solid Red Phosphorus and allows relatively long storage periods. The available Masteret © with relative carriers are summarized in the table: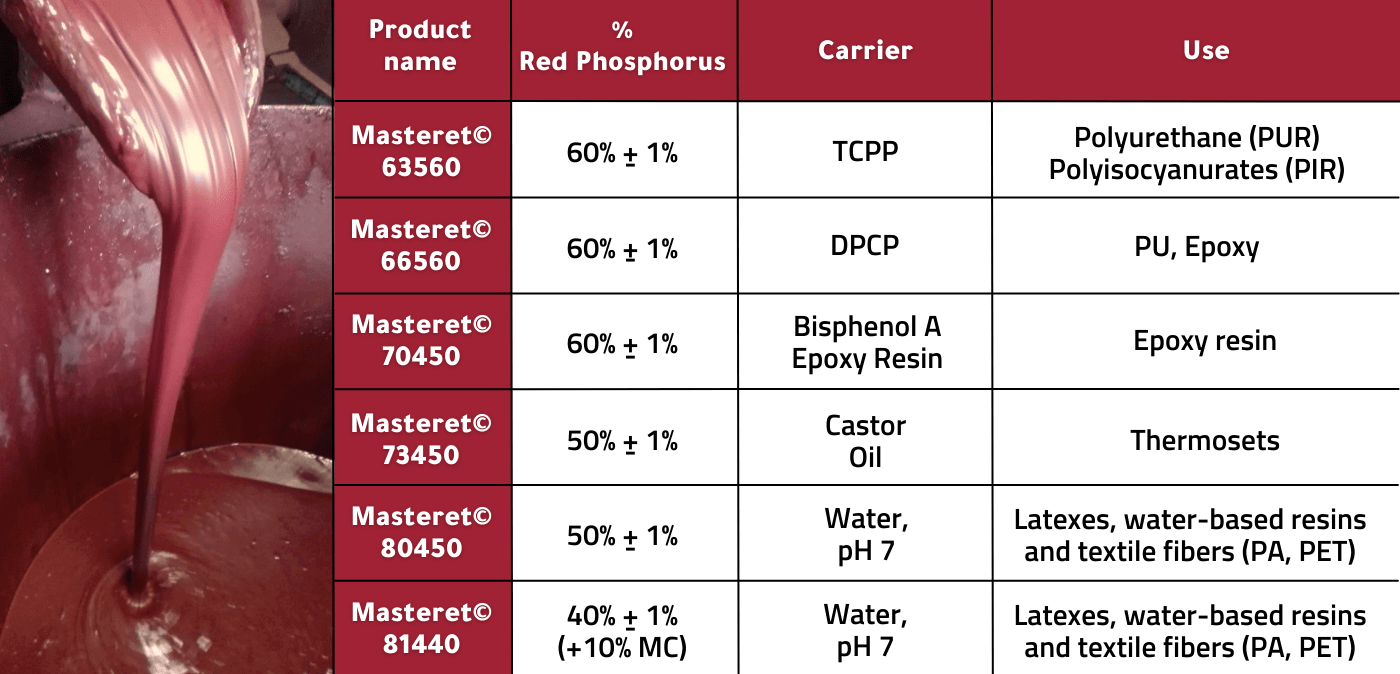 Masteret© based on new carriers can be developed upon specific customer request.
Liquid Masteret© Flame Retardant applications
Lightweight high performance thermosets epoxy, phenolic and polyurethane based are increasingly used in the transport sector, electrical & electronics and constructions as well especially when halogen is not prescribed due to the high smoke corrosivity in case of fire. Water based red phosphorus properly formulated is used both in synthetic and natural rubber latex systems as a coating or back coating for textile fabrics used in automotive and buildings.
LEARN MORE ABOUT ITALMATCH FLAME RETARDANTS:
Ruggero Sala and Fabio Costiniti, from Personal Care, Fabric...

The Group is committed to setting a near-term science-based ...

100 Italian E-Mobility Stories 2023 features Italmatch thank...
Read more News