Italmatch organizes Phosphorus laboratory for the Science Festival in Genoa
With a laboratory about Phosphorus we support the new edition of "Festival della Scienza", the science event held every year in the city of Genoa (Italy)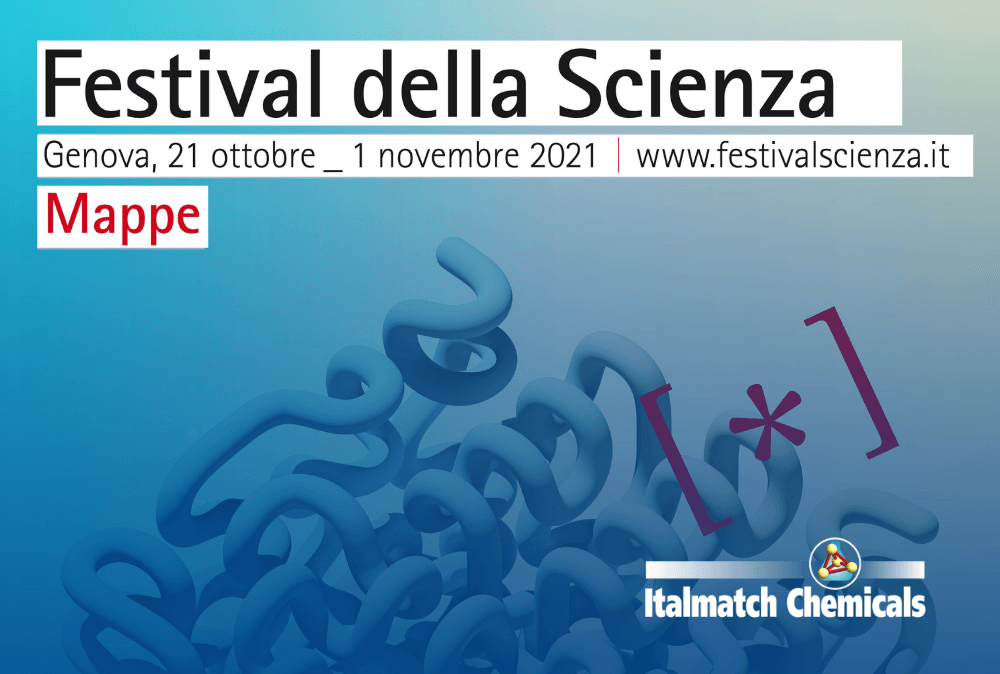 Italmatch Chemicals supports "Festival della Scienza 2021",  the new edition of the science festival dedicated to schools, families and researchers held every year in Genoa (Italy). The event will take place from today 21st of October since the 1st of November in the Old Port of the city – near the headquarters of the Company.
During this edition of the Festival, Italmatch is participating with a laboratory about Phosphorus. This precious element is part of the Group's history since its foundation and even today represents one of the key raw materials for our manufacturing activities in the many end markets in which we operate. During the lessons, the visitors will discover the history of the Phosphorus and its main chemical characteristics, its wide list of everyday, common and under the radar applications, but most importantly the ways to recycle it thanks to innovation and science. As a matter of fact, our Group is in first line in a Research and Development project for Phosphorus recovery from urban waste in accordance with the pillars of Circular Economy: the four-year EU-funded project "FlashPhos", in which the Company is involved as main exploitation partner. The project is led by the University of Stuttgard and aims to recover at a large scale high-quality white phosphorus and other raw materials using sewage sludge as input material.
"We are proud to be part of the Festival della Scienza, offering our know-how to a such important event for the city of Genoa, which every year make new generations approach to science and chemistry – commented Maurizio Turci, General Manager Corporate and Group CFO of Italmatch Chemicals – During this edition, one of our goals is to underline the importance of innovation for the wellbeing of people and environment. Our Group is investing in both short and long-term circular economy and sustainability projects. We have been involved in phosphorus recovery for years and thanks to our great experience in this market in July we were selected as a partner in a major European P-recycling project. This comply with the ESG approach adopted by the Company".
One of the main international scientific events since its foundation, Festival della Scienza is today a point of reference for science dissemination. Italmatch firmly believes that it is important to spread the scientific culture and its values to new generations and also to contribute to projects and initiatives that create value for the local communities in which we operate. The venue of the Festival is based just a few steps away from our main HQ, with the offices holding the General Management and many Group functions such as Finance, Administration, Customer Service, Human Resources, Legal, IT and part of Marketing and Customer Service.
To learn more information about Festival della Scienza 2021 and Italmatch participation, visit the official website of the event >
Italmatch Chemicals supports "I Fuoriclasse della Scuola", a...

Maurizio Leonardi (Quality & Technical Assistance Manager) f...

Class CNBC visited Italmatch's Innovation Center, where our ...
Read more News