Italmatch Flame Retardant Phoslite© for TPU cables formulations
Learn more about Phoslite© technology for TPU (Thermoplastic polyurethane) halogen free cables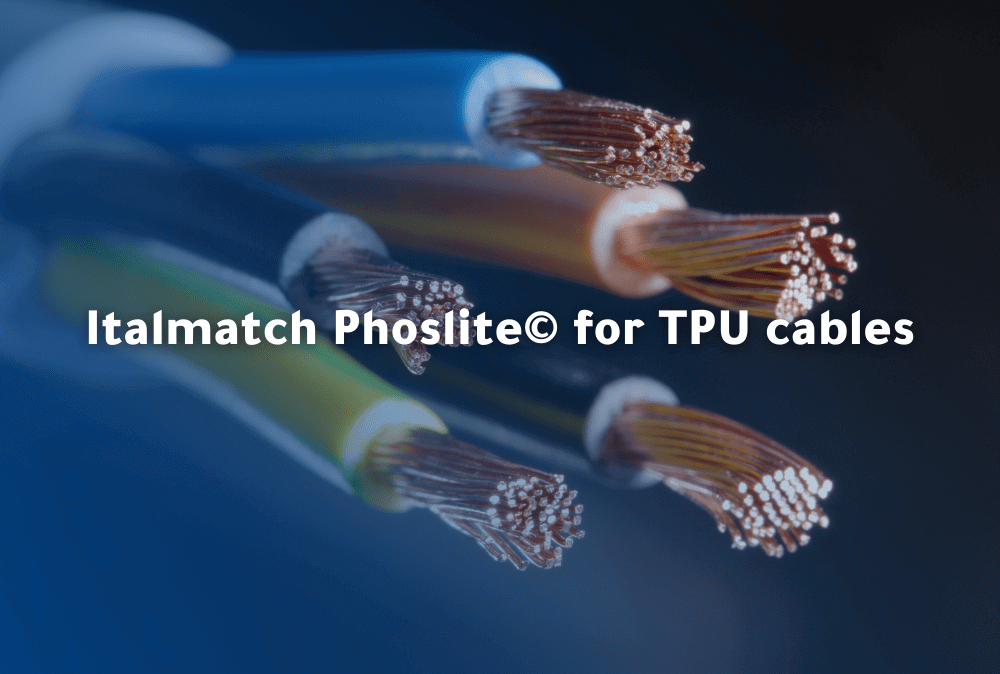 Phoslite© technology: TPU halogen free compound additive
Phoslite© is a new Flame Retardant technology developed by Italmatch Chemicals using thermally stable inorganic phosphorus salts as Flame Retardants for a wide range of thermoplastic and thermosets polymers. These products, used alone or in combination with existing FRs, offer to the compounder unmatchable possibilities to develop formulations in existing and new applications based on engineering and commodities polymers.
Flame Retardants TPU formulation based on Phoslite© and Melagard©
Flame retardants based on polyether TPU have been used for wire and cable jacketing and primary insulation because if their flexibility and hydrolytic stability. For these products it is necessary to add flame retardants to meet stringent flame requirements.
Phoslite B85AX and Phoslite B64AM are base building blocks to develop tailor made TPU formulations for cable compounds. Some examples are reported in the following table: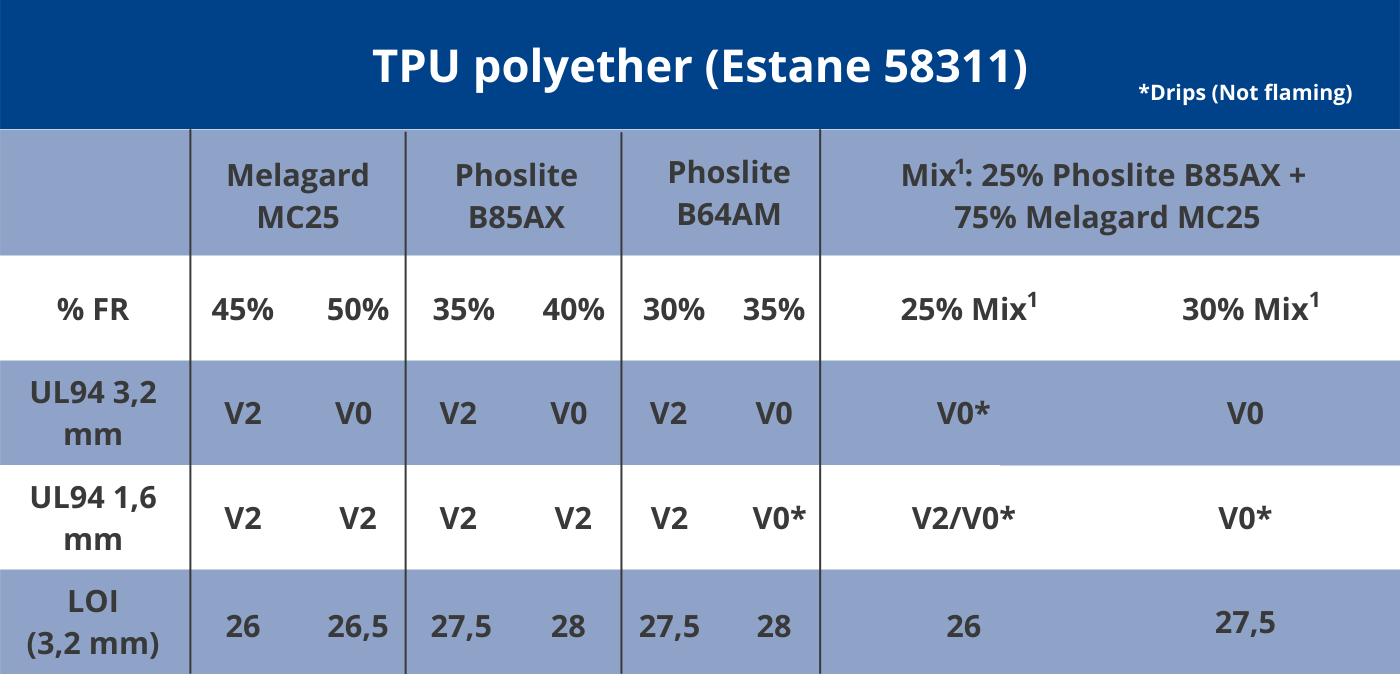 Group CEO Sergio Iorio took part in the event about e-mobili...

General Manager Corporate Maurizio Turci gave a speech durin...

The specialty chemical company starts the construction of it...
Read more News