Italmatch celebrates Italian history
The Company has funded the creation of a monument for the Unknown Soldier in Scheggino (Umbria, Italy), a city near Spoleto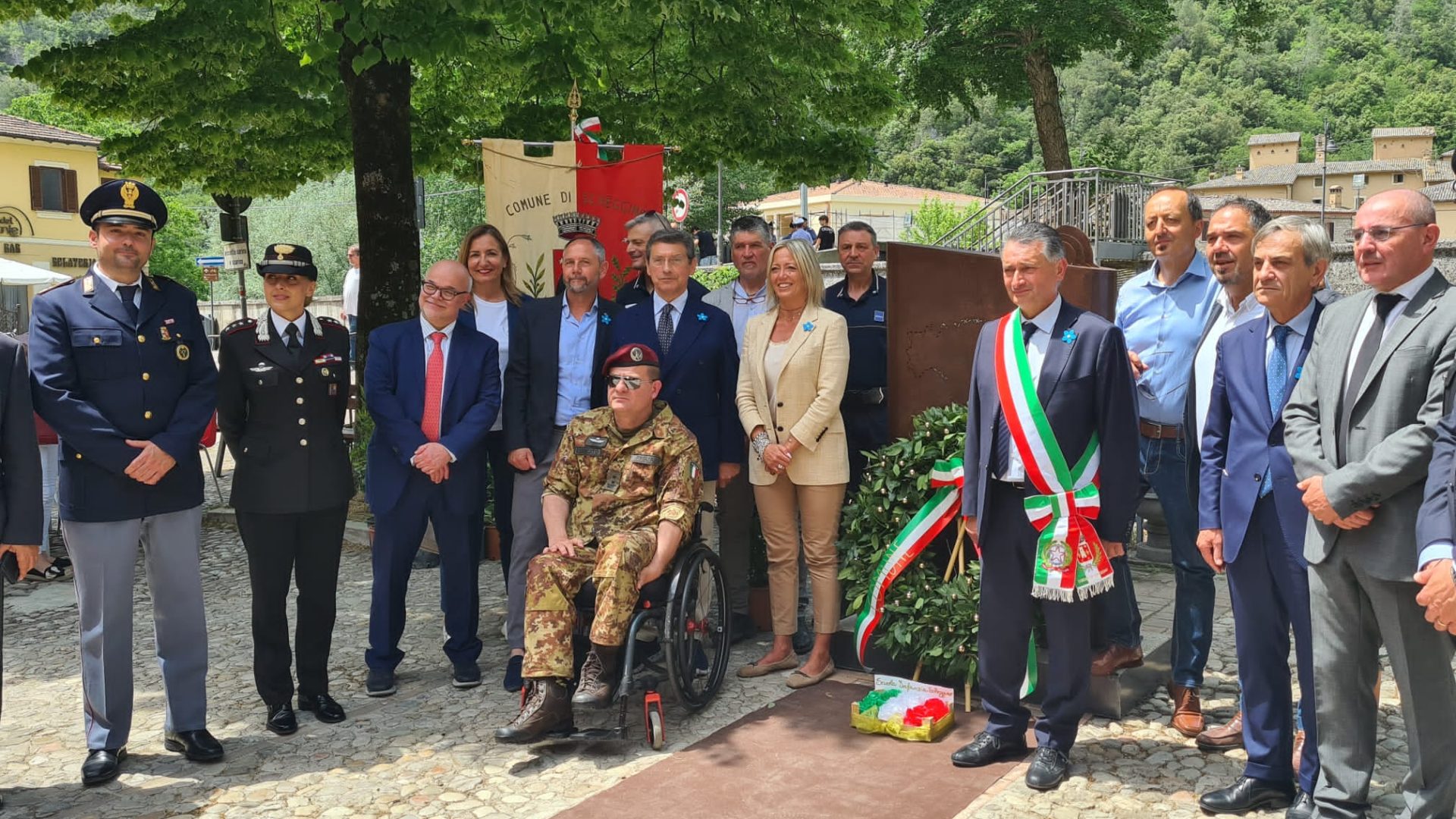 Italmatch Chemicals strengthens its bond with the Umbrian territory, where it was born almost 25 years ago. The Company has funded the creation of a new monument in Scheggino (Umbria, Italy), a small city near Spoleto, the place which gave birth to the Group in 1997.
On the occasion of the 100th anniversary of the transfer of the unknown soldier's body, the municipality of Scheggino organized a celebration which was attended by the local authorities, the inhabitants of the village and the primary schools. During the event, the commemorative monument by artist Settimio Catoni, created thanks to Italmatch's contribution, was unveiled to the public.
The Unknown Soldier's celebration holds a very important institutional value. It recalls the history of Italy and its sacrifice during wars. The Unknown Soldier ("Milite Ignoto" in Italian) was in fact an Italian Soldier fallen during World War I whose identity remained unknown. Despite this, his body was chosen among all those fallen without any element that could allow recognition and buried in a monumental tomb: this symbolically represents and remembers all the Italian who fell and went missing during wars.
Thanks to its support in this project, Italmatch confirms the closeness to its roots and history and reaffirms the attention towards the local communities and institutions near the Company as part of its the ethical development strategy.
Group CEO Sergio Iorio took part in the event about e-mobili...

General Manager Corporate Maurizio Turci gave a speech durin...

The specialty chemical company starts the construction of it...
Read more News