GRS and Research & Development: visit our laboratory in Naples
A closer look to the Research & Development lab in our GRS Chemical Technologies plant (Qualiano, Naples, Italy)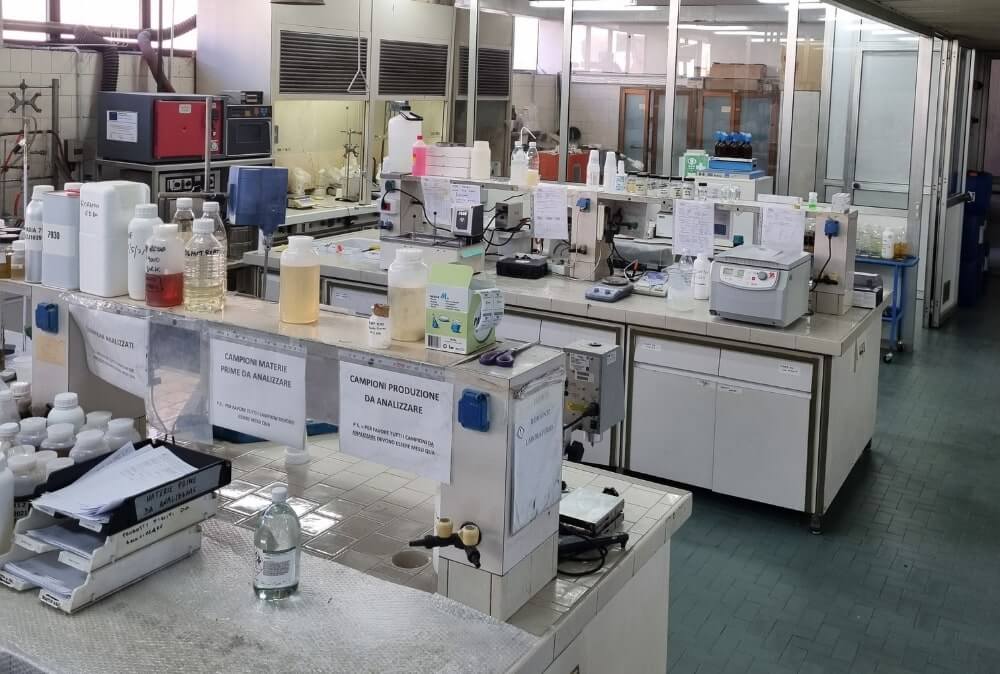 A strong commitment towards Research & Development and sustainability. Our GRS Chemical Technologies manufacturing plant in Qualiano (Naples, Italy) is one of the key facilities for the Italmatch Chemicals Group. Here, thanks to innovative equipment and processes, more than 80 members of the Italmatch Team produce high-quality polymers and many other solutions serving Water Treatment, Petrochemical, Personal Care, Coal and Paper end markets. Moreover, through a dedicated R&D lab located inside the structure and high skilled personnel, GRS plant can deal every day with technical requests from our global customers. This allows our experts not only to improve the existing products of our portfolio, by making them even safer and more efficient, but also to develop brand-new solutions.
GRS Chemical Technologies R&D laboratory
Our know-how has been built in over 46 years of experience in the field of chemistry and thanks to a hi-tech laboratory and the availability of next-generation pilot plants we are able to formulate/synthesize new products guaranteeing their safety, quality and cost-effectiveness parameters. The innovative scientific instruments available in the location allow us to perform all the analytical checks and quality controls needed when working on new solutions.
The Research & Development function can also make use of a pilot synthesis plant consisting of three 3-liters reactors. They are equipped with the best control and dosing systems available on the market for laboratory-scale production, both of solutions and emulsion polymers and any other chemicals.
A long article featuring Italmatch and its solutions for sus...

The conference was organized by Confindustria Genova with SD...

The Company participates with an interactive laboratory abou...
Read more News