ChemWeek – Optimizing water-treatment chemicals
Regulation, sustainability, increased use of specialties drive developments in wastewater treatment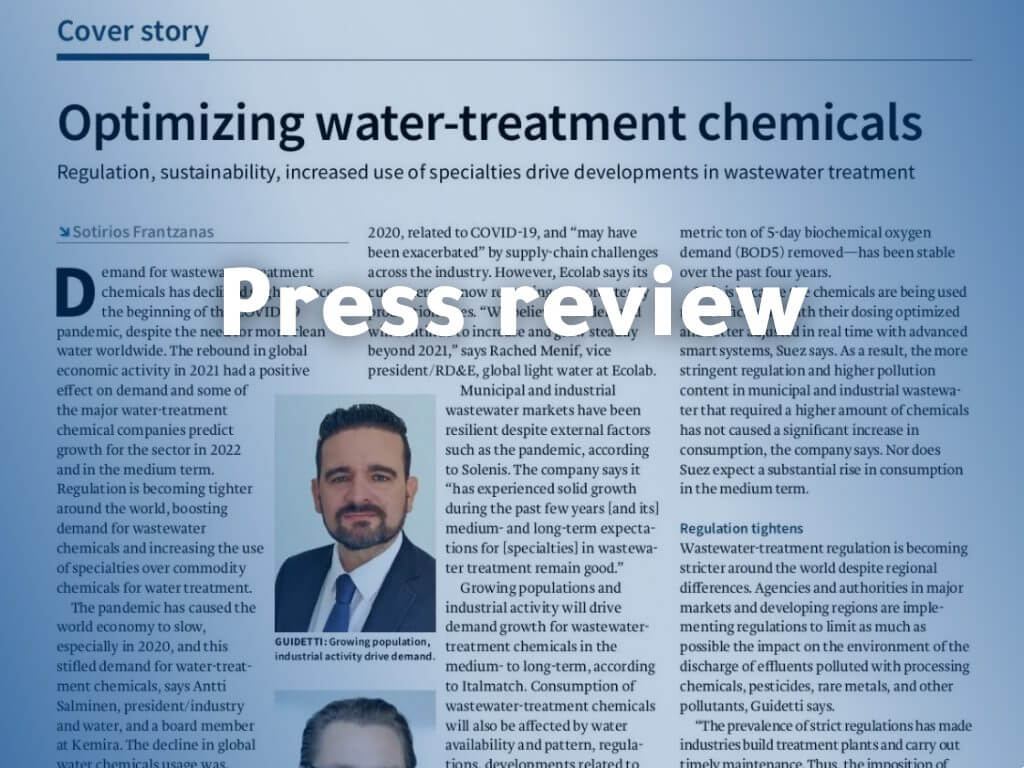 Last year's rebound in global economy is expected to give a positive effect on demand of clean water worldwide and major water treatment companies predicts to grow in 2022 and in medium-term. More stringent regulations gave also a boost to the demand for wastewater chemicals and the use of specialties over commodity chemicals for the sector.
Sotorios Frantzanas from ChemWeek interviews Alessandro Guidetti, Global Business Development Manager Industrial Water and Process Treatment at Italmatch Chemicals Advanced Water Solutions.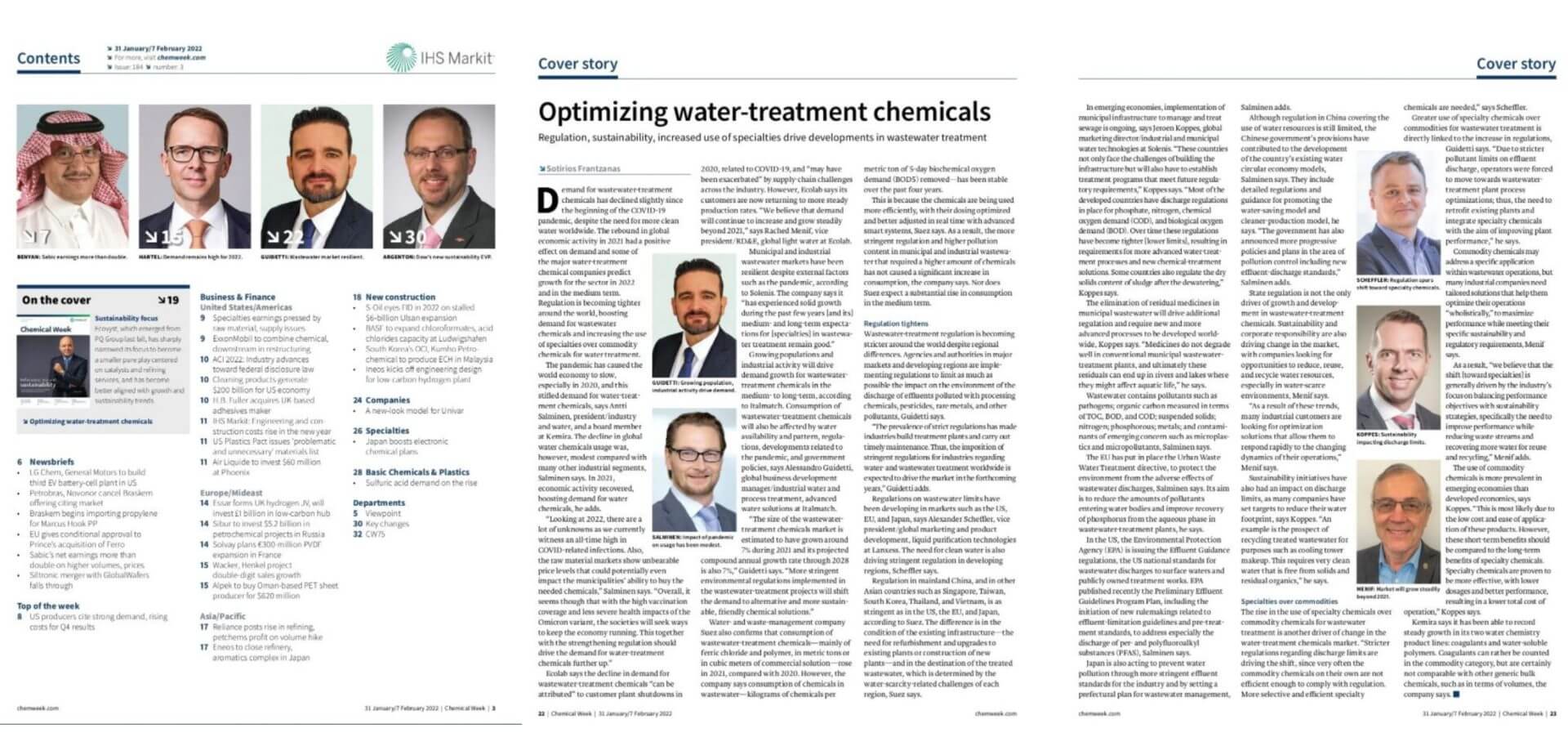 Italian newspaper Il Mattino features Italmatch Chemicals wi...

The Saudi Arabian fund announced its entry into Italmatch ca...

Italmatch Chemicals is speaking at the event to present the ...
Read more News