Battery Innovation Days: Italmatch at first EU R&I battery conference
The Group took part in the second day of Battery Innovation Days 2021, the first edition of the conference on the latest developments in European battery domain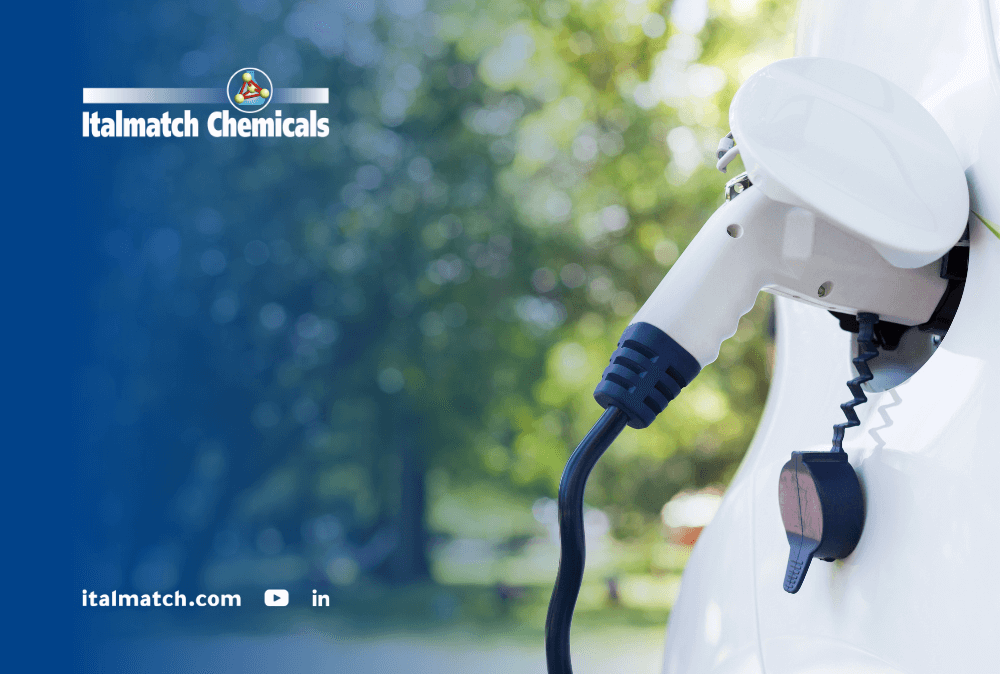 Italmatch Chemicals took part in the first annual edition of Battery Innovation Days. The digital-only event, taking place on 23-24-25 November 2021, was organized by BEPA – Batteries European Partnership Association and Accelevents in order to provide latest information on the developments within the European Research & Innovation Electric Vehicle Battery domain.
The Group attended as speaker during the second day of conferences with a paper about "Outlook of manufacturing activities along the battery value chain in Europe". Maria Cristina Pasi (ESG Projects Implementation Manager at Italmatch Chemicals) gave a speech regarding the sustainable approach for the evolution of the battery manufacturing value chain in the European field. During her lecture, Dr. Pasi underlined the importance of a circularity ambition for the system, analyzing also the new routes that will be introduced by this approach: this will therefore imply manufacturing innovations to guarantee sustainable resources, as well as sustainable water and energy cycle. The conference has also been an occasion to reaffirm Italmatch active contribution in the new European EVB manufacturing system: the Group was in fact selected to participate in the second IPCEI (Important Project of Common European Interest) for the development of the battery value chain across Europe, with a strong focus on R&D, sustainability and recycling.
Thanks to industry's experts and key players in the sector, the three-days agenda of initiatives of the Battery Innovation Days is designed to give a more specific insight about both short and long-term research roadmap for the EVB market, new challenges and possibilities coming from different parts of the production network. The registration for the event will remain open until the last day of the event (25 November). To learn more information about "Battery Innovation Days" and to join the event, visit the event's official website.
Ruggero Sala and Fabio Costiniti, from Personal Care, Fabric...

The Group is committed to setting a near-term science-based ...

100 Italian E-Mobility Stories 2023 features Italmatch thank...
Read more News